Pedro Pascal has been banned from saying these two words. Wherever you look, it's hard to escape the presence of Pedro Pascal (not that you'd want to). The actor currently leads two of the biggest TV series around: The Last of Us, where he stars as Joel, and The Mandalorian, where he plays Din Djarin.
In both sci-fi series, he essentially plays a an adoptive father, looking after a young companion and protecting them on their journey. In The Last of Us, his character is tasked with guiding Ellie across a post-apocalyptic US on the search for a cure to the Cordyceps infection. In The Mandalorian, his Star Wars character travels the galaxy with Baby Yoda.
Except, it seems that Pedro Pascal has been banned from saying two words, and that makes it pretty hard for him to do one of his jobs.
In an appearance on The Graham Norton Show, Pedro Pascal was talking about The Mandalorian and Baby Yoda. Norton was asking about the difference between what was a practical effect and what wasn't, and asked if Baby Yoda was a practical puppet. Pascal said "Yes, Baby Yoda is there. There's two different versions of…"
The actor then paused, and a look of dawning realisation flashed across his face. He continued, "I can't believe I just said 'Baby Yoda'. That's the first time."
Norton then said "Were you not supposed to say that? He's Grogu, but he is Baby Yoda right?" and Pascal responded, "I'm just following the rules!"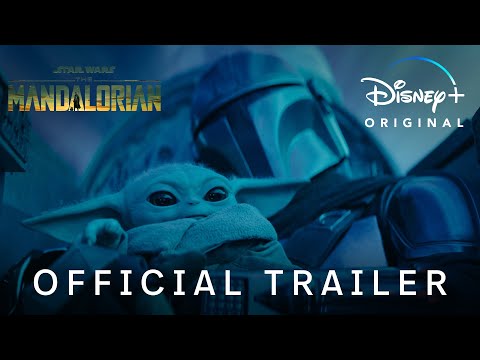 While it's very amusing to see the panic in Pascal's eyes as he realises he slipped up, it also shows just how seriously things are taken behind the scenes of The Mandalorian where Baby Yoda is only ever referred to by his real name, Grogu.
The reason why Grogu isn't meant to be referred to by his nickname is that it has, in the past, led to much confusion about when The Mandalorian takes place in the Star Wars timeline, and it's a common misconception due to the nickname that Grogu is Yoda reincarnated. So, here's hoping Pascal manages to keep his job as the number one Star Wars bounty hunter.
For more on The Mandalorian, check out our guide to The Mandalorian season 3 release date, as well as our explainers on Bo-Katan, the darksaber, and Moff Gideon. Or, find out more about Andor season 2.