When it comes to comedy movies, few can hold a candle to the masterpiece that is Anchorman. The 2000s movie assembled an incredible cast for the Channel 4 News team, like Will Ferrell, Steve Carell, and Paul Rudd. The latter has been speaking about his career and recalled one particular scene from Anchorman, which had the whole cast struggling to contain themselves.
Rudd plays Brian Fantana in Anchorman, a roving reporter who considers himself something of a womaniser. Ferrell leads the pack as Ron Burgundy, the smooth-talking anchor, while David Koechner plays Champ Kind, a brash sports reporter. Carell, who starred in the comedy series The Office, takes on the role of Brick Tamland, a weather reporter with a penchant for munching on things he really shouldn't.
It's this which caused the cast some problems when shooting an especially ludicrous scene for the film. Rudd, speaking to GQ, revealed what happened.
"You don't wanna laugh when you're in someone's take because you don't wanna make something unusable. And if it's really funny and then somebody laughs, and you can't use it, it's really annoying so there's always a pressure not to laugh," Rudd explained.
"That being said, I think the scene that we laughed the hardest. It was the first time I think even the crew were a little annoyed because we just could not get through it."
"It's a scene where we're all sitting round a table plotting how to take down Veronica Corningstone, and Will is asking Brick what he's eating, and Brick says, 'Oh it's one of those delicious falafel hot dogs with cinnamon and bacon on top.' And I was looking at it, and it's coffee grounds, a real coffee filter, like a cigarette butt, a wrapper, and then a dime," Rudd added.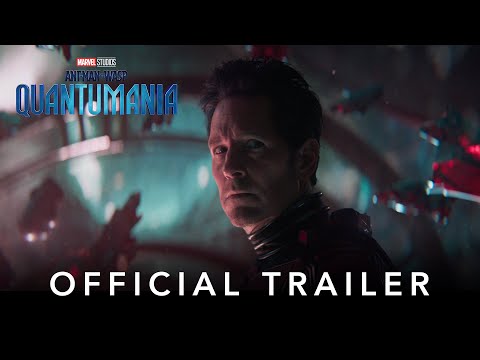 On the problems this caused, Rudd said: "Every time Carell would take a bite of it, it was so repulsive, and we would all start laughing. We'd have to do it again. And then the build-up became funny."
We imagine being on the set for that Paul Rudd movie was a hell of a lot of fun. Speaking of fun, you can catch Rudd in his new movie as the Ant-Man 3 release date is upon us. Check out our Ant-Man 3 review to see if it's any good, or dive into our guide to the Ant-Man cast and Ant-Man characters for more.