When Paul Newman passed away in 2008 at the age of 83, the news channels aired footage of his past interviews. Paul Newman was never the easiest interview, and he could be pretty thorny about discussing acting and his own work. However, an MSNBC interview from 1982 saw him reflecting on some of his past roles mostly with something close to affection.
One of his best movies – 1958's Cat on a Hot Tin Roof – finds Newman saying; "I see a picture like that and I realize how hard I was working as an actor in those days, and realizing now that you don't really have to do that." Newman is referring to his Actors' Studio days, when he took acting very seriously and trained extremely hard at this craft.
Newman calls one of the most unusual, but best westerns – 1969's Butch Cassidy and the Sundance Kid – "a real favorite." He also recalled; "I think [Robert] Redford was really insulted, because we sat down at the rehearsal table for the first day's read-through and I said; 'Redford – you're in your first 50-million-dollar picture!' And I underestimated it by quite a bit. It had marvelous writing and marvelous relationships."
Butch Cassidy and the Sundance Kid ended up making $100 million in the US alone by the end of 1969 and was the highest-grossing movie of that year. Redford, Newman and director George Roy Hill reunited in 1973 for ingenious heist movie The Sting – which was an even bigger box-office smash, taking $160 million. Adjusted for inflation, this makes it one of the highest-grossing movies of all time.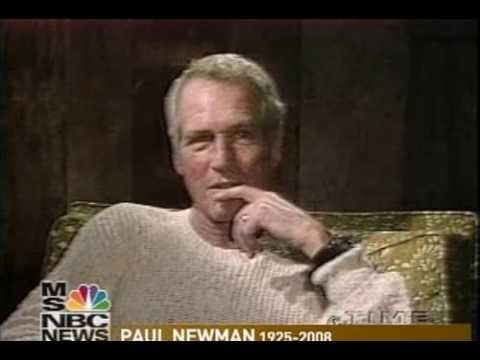 Newman reunited with George Roy Hill for a third time, for one of the funniest and best sports movies of all time – Slap Shot, in 1977. Paul Newman was one of the biggest box office stars in the world in the 1970s and famously tussled with Steve McQueen over top-billing in 1974's disaster movie The Towering Inferno. He also worked with some of the most acclaimed directors in the 70s and 80s including Robert Altman, Sidney Lumet, Sydney Pollack, and Martin Scorsese.
Check out our guide to the best movies of all time and the best actors of all time.