In the last two decades of Paul Newman's life, he became much more selective with the movies he chose to act in. Between 1988-2008, when he died, he appeared in less than ten live-action movies. Therefore the ones he chose to do must have been for a particular reason. He was asked about this in an interview for 1999's Message in a Bottle, in which he co-starred with Kevin Costner and Robin Wright.
Message in a Bottle is a romance movie based on a book by Nicholas Sparks, who also wrote The Notebook. Newman plays the somewhat 'salty' father of Costner's character. When asked by NBC why he took the role, he said; "It's a very old fashioned movie, it's about love and affection and all those sentimental things….you know, it's not the Jerry Springer Show! Also, I kinda like the idea of not really having to carry a film."
The interviewer tells Newman that Costner has described him as his 'acting idol.' Clearly Costner thought Newman was one of the best actors of all time, but this made Newman uncomfortable. But Newman describes working with Costner as "good" and "Robin was marvelous. They're so responsive, they're kinda like litmus paper you bounce off of. They were professional, there was nothing Prima Donna-ish about either one of them. Everybody was punctual, everybody knew what they were doing."
Asked about how the industry has changed (bearing in mind that he was speaking in 1999), Newman says; "When I started films, there was a great sense of camaraderie, the friendship, the fun of it was somehow terribly important. Now I get the sense that people are shooting schedules, and budgets, and release dates. The fourth and last thing that they're shooting is the picture. That's disturbing. I wonder if films really aspire to examine the human condition very much anymore. They're hard to get off the ground."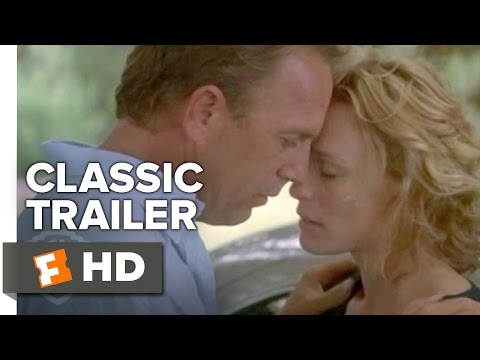 Newman's last substantial live-action movie role was in 2002's crime thriller movie Road to Perdition, alongside Tom Hanks. His last significant voiceover role was as Doc Hudson in 2006 Pixar movie Cars.
Check out our guide to the best drama movies.