We've been hearing behind-the-scenes stories about The Notebook for a long time — practically since the film's release. After all, the romance movie has become something of a classic.
From Ryan Gosling and Rachel McAdams' alleged hatred of each other, to the near casting of Britney Spears, there's no shortage of Notebook-based whispers.
Another titbit that fans will be familiar with is how George Clooney was almost cast in the role of Noah. You might be less familiar with, however, the story of how a Hollywood legend was almost cast alongside him.
"I was going to do a movie years ago called The Notebook, that Ryan Gosling actually did, and I was going to do it with Paul Newman," Clooney says (via Entertainment Weekly). "I was playing the flashback and Paul Newman was the old guy."
Clooney and Newman are both pretty heavy hitters, so it's a casting decision that, on paper, completely makes sense. But everyone — most of all Clooney himself — seemed to understand that something wasn't quite right.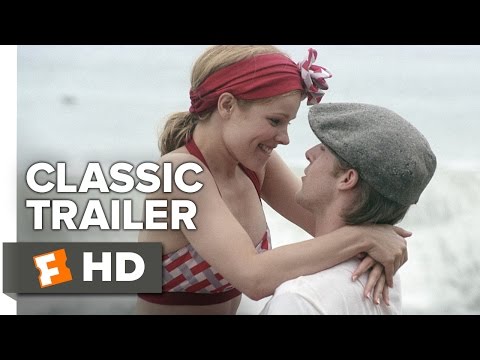 "Paul and I talked about doing it, and we were sitting there one day and I was looking at him and I go, 'I can't do this movie, Paul'," Clooney continues. "He was like, 'Why?' I was like, 'Because everybody knows what you look like at 30 years old. You got blue eyes, I got brown eyes. You're too famous at 30 for me to be playing you at 30, it's never gonna work.' And he's like, 'I guess you're right.' We bailed out and I think ten years later they made it."
Smart move — the last thing a tear-filled drama movie needs is audiences questioning the validity of the young vs. old casting decisions. But thankfully, it all worked out in the end. Ryan Gosling and James Garner took on the roles of younger and older Noah respectively, and the stars aligned to give us one of the most emotional movies ever.
For more high-stakes emotion and story, check out our list of the best drama series of all time, best war movies of all time, and what we consider to be the best movies of all time. Don't forget to check out all the new movies coming out this year, too.