When is the Outlander season 7 release date? Based on the novel series of the same name by Diana Gabaldon, Outlander can only really be described as a time-travelling sensation. Since releasing on Starz in 2014, viewers have been hooked on the historical series that's never failed to entertain us.
Any longtime Outlander fan will know that life is never simple for the Fraser family, and following the season 6 finale, our hopeful settlers have found themselves in danger once more. In the last season, Claire (Caitriona Balfe) and Jamie (Sam Heughan) were separated once again and the American Revolution looms on the horizon. With so much tension, it is understandable why TV enthusiasts are dying to know what happens next in the drama series.
Luckily Outlander season 7 is already confirmed and on its way. So ahead of the upcoming release of the TV series, we have done some timeline examination to bring you the inside scoop straight from the 1700s. Here is everything you need to know about the Outlander season 7 release date, plot, cast, and more.
Outlander season 7 release date
Part one of Outlander season 7 will arrive on June 16, and part two some time in 2024.
Starz told Deadline that filming for the series was beginning in late 2021, and after wrapping a decision was made to split the seventh season into two parts. We don't have a precise date for part two yet, but we're sure this will come down the line. Until then, we can look forward to June 16.
Part one will have eight episodes out of the sixteen slated for season seven. With the following eight coming with part two some time in 2024.
How many episodes will be in Outlander season 7?
Outlander season 7 is going to be a big chapter and will consist of a whopping 16 episodes. Since the Covid-19 pandemic resulted in season 6 having to be shortened to eight episodes, Starz is making up for the lost time with an extended new instalment (yay) ahead of Outlander season 8, which we now know will be the final season thanks to a report in Deadline.
Speaking with Digital Spy, Caitriona Balfe explained why season 7 features some extra episodes. "What we did was we took the four episodes that we would have filmed [for season six], and we are now having them at the beginning of season seven, so season seven is going to be a 16 episode season," Balfe said.
On-demand: Best streaming services
"I think in that way, we are still able to do Outlander in the way we've always been able to do it; we take our time, we allow the story to unfold…".
After the 'droughtlander' TV viewers had to face last year, more episodes of the historical drama are a welcomed development, so we aren't complaining.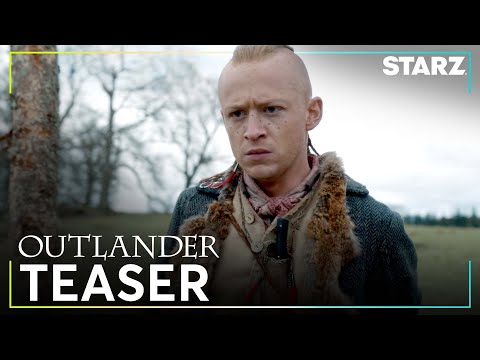 Outlander season 7 trailer
A teaser for Outlander season 7 was released on December 2022.
The short teaser trailer hinted at the birth of Brianna and Roger's second child, Amanda, as covered in the later Outlander novels. We also see Bree struggle with a difficult labour, and she later has a tender moment with her mother, Claire.
Outlander season 7 cast
Outlander season 7 cast will feature Sam Heughan as Jamie and Caitriona Balfe will be back as Claire. Sophie Skelton will also reprise her role as Brianna, and Richard Rankin as Brianna's husband, Rodger Mackenzie.
Through space and time: Best sci-fi series
There will also undoubtedly be some recurring faces in the next season following the ending of season 6, such as Brennan Martin as Wendigo Donner, and of course, John Bell as Young Ian.
Here is the expected cast list for Outlander season 7:
Sam Heughan (as Jamie Fraser)
Caitriona Balfe (as Claire Fraser)
Sophie Skelton (as Brianna Mackenzie)
Richard Rankin (as Roger Mackenzie)
John Bell (as Young Ian)
Lauren Lyle (as Marsali)
Caitlin O'Ryan (as Lizzie)
Cesar Domboy (as Fergus)
Alexander Vlahos (as Allan Christie)
Mark Lewis Jones (as Tom Christie)
David Berry (as Lord John)
Charles Vandervaart ( as William Ransom)
Brennan Martin (as Wendigo Donner)
Izzy Meikle-Small (as Rachel Hunter)
Joey Phillips (as Denzell Hunter)
In terms of the new faces joining the Outlander family, as we mentioned above, Charles Vandervaart will be making his Outlander debut as the grown-up William too. As of June 2022, Starz also announced that Izzy Meikle-Small and Joey Phillips will be joining the cast as the Hunter siblings. In the book series, Rachel and Dr Denzell Hunter are Quaker siblings who come across Young Ian as he seeks medical help for Williams Ransom.
Outlander season 7 plot speculation
The synopsis for the Outlander season 7 plot is unknown but we do know it will be based on the seventh book in the series, An Echo in the Bone.
With that in mind, we can begin to piece together what the upcoming chapter will look like, and we have the new Outlander season 7 opening titles to look at too.
On her website Gabaldon gives the following synopsis of the novel: "This book has four major storylines: Jamie and Claire; Roger and Brianna (and family); Lord John and William; and Young Ian, all intersecting in the nexus of the American Revolution—and all of them with sharp points."
Star-crossed lovers: Best romance movies
According to the book, we will still be following the Fraser family in the 1700s, smack bang during the American Revolution, with Jamie finding himself heavily involved in the war as time goes on too. In fact, if all goes according to the novel's plans, our dashing hero will end up on the opposing side of the battlefield facing his dear old friend Lord John and Lord John's 'son' (cough, cough) William.
However, it should also be noted that the Netflix series isn't known for being exactly 100% faithful to the Outlander literary timeline. Sorry avid readers, but like with the past seasons of Outlander, we don't know the exact part of the novel that will be adapted for the series. It is likely that sections from the sixth book, A Breath of Snow and Ashes, and the eighth book, Written In My Own Heart's Blood, will appear in some aspect too.
Make 'em laugh: Best comedy series
With Denzell and Rachel Hunter also set to make their first appearance in the upcoming series, it is likely that the series will also be adapting some aspects of the seventh Outlander novel, An Echo in the Bone.
The Hunter siblings shake things up for the Fraser family in a number of ways in this book and beyond, but one major plot point is Little Ian being in love with Rachel. But it isn't just Rachel who gets tangled up with the family. Denzell ends up catching the eye of Dottie, Lord John's niece, who joins the family under the guise of being in love with William.
But saying all that, we are confident that Outlander season 7 will feature more of Jamie's secret son William Ransom, who we last saw as a young child. It has been confirmed that the character of William will be making his big return as a full-grown adult, still unaware of who his true father is…for now anyway. In May 2022, it was announced that Charles Vandervaart would portray the grown-up William on the small screen.
So it is also likely that the series will follow this plotline seen in the book and follow the character as he joins the British Army in order to help calm the tensions in the American Colonies. Executive producer Maril Davis issued a statement to Digital Spy regarding Vandervaart joining the cast of Outlander season 7 as William.
Get ready for battle: Best war movies
"The character of William Ransom is a wonderful role, and one fans have been eager to see," Davis said. "Finding someone with the talent and physicality to play Jamie's son was a daunting task, but Charles' charisma was evident during the audition process, and we are excited to see what he will bring to William's multi-layered journey."
Of course, when we talk about the plot for Outlander season 7, we also have to look at all the unanswered questions left by season 6 too, and the pretty big cliffhanger the series left us with. In season 6, episode 8, we see Claire and Jamie fighting to protect their home; however, they cannot stop the townsfolk from demanding that Claire go on trial for the murder of Tom Christie's daughter, Malva.
If Claire is found guilty, she will be executed, so it is up to Jamie to figure out a prison break before it is too late. Obviously, the next season will see this freedom attempt and will also have to reveal who really killed Malva.
The next season will also have to dive into the significance of time traveller Wendigo Donner's comeback and how it will affect the family. And speaking about family, in the last season, Brianna announced she was pregnant again, which means she and Rodger will have to buckle down and make some decisions on how they will want to raise their children going forward.
So, yeah, needless to say, the Fraser family is in for a drama-filled and action-packed instalment – especially as we now know that the upcoming Outlander season 8 will mark the end of the show. We will keep you posted as more updates come in.
And there you have it! Everything we know about the Outlander season 7 release date. If that's whetted your appetite for catching up on the show, find out how to watch Outlander season 6.
If you are still after more content, here are our guides on Fate: The Winx Saga season 2, and everything we know about The Great season 3. And if the reality-bending aspects of Outlander take your fancy, we've got you covered on the best time travel movies ever made. Or, you could check out our interview with Sam Heughan, the star of Outlander.