Nicole Kidman is one of the greats and has been delivering the goods for decades now. Every time she appears in a new film you know it's going to have a certain degree of quality and Kidman's always on the periphery of the Oscars conversation, or deep in the thick of it.
So there's hardly anyone we trust more than Nicole Kidman when it comes to selecting the best movies, and now she's given us a helping hand by telling us the three most essential films from across her career. "Probably Moulin Rouge! and The Others and The Hours. And it's so weird because I did all of them back to back," said Kidman, speaking with The Film Experience.
What's wonderful about Kidman's three choices is that they're not simply confined to her best drama movies: you've got a romantic musical, a Gothic horror, and a twisty psychological masterpiece. The point is, Kidman can do pretty much anything, and it shows. Kidman was nominated by major awards bodies for her role in each of the three movies and won her first (and only) Oscar for The Hours.
As Kidman mentions, each of the movies is from the early 2000s and came in quick succession. Since then, Kidman really hasn't slowed down and has wracked up another three Oscar nominations from 2011 onwards. Most recently, Kidman starred in the biographical drama Being the Ricardos as Lucille Ball, and in The Northman (one of the best action movies of 2022) as the wicked and twisted Queen Gudrun.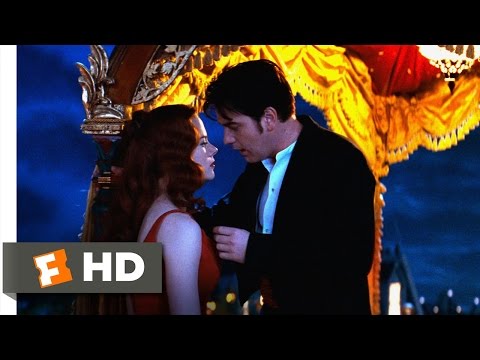 When the Aquaman 2 release date arrives later in the year, Kidman will return to the screen as Queen Atlanna. Aquaman 2 will mark the end of the current DCU regime before Gunn takes over and reboots things with Chapter 1 Gods and Monsters, beginning with Superman Legacy. Still, if you're a Kidman fan it's the next chance to see her in action, and the movie will be a must-watch for any completionists who want to watch all the DC movies in order too.
After that, Kidman will appear in the 2024 Netflix rom-com A Family Affair opposite Zach Efron. The new movie follows Efron's movie star Chris Cole as he falls in love with his assistant mother, played by Kidman.
For more on Kidman, find out how she broke three ribs thanks to a brutal costume, and how she survived the longest movie shoot ever. Or, see what's new on Netflix this month for some variety, before checking out our picks for the best science fiction movies.