Nicolas Cage has dipped his toes into the world of superhero movies before, playing the part of Ghost Rider in Marvel movie Blade, but in a Reddit 'Ask Me Anything' to promote his new movie Renfield, the actor revealed which DC character he'd be interested in portraying.
"Ohh! Yeah! Jim Corrigan, the Spectre," he wrote. "That would be a fun one. But that's a hard one to pull off because he's virtually invincible, he has no weakness. You need characters that have a kryptonite, that have a flaw, but he's kinda unbeatable. But that would be a fun one."
In the DC comics, Jim Corrigan is a murdered cop who is refused entry to the afterlife. This leads to him becoming the host of a cosmic entity known as the Spectre, with the Spectre's supernatural powers allowing him to enact his revenge on those who murdered him.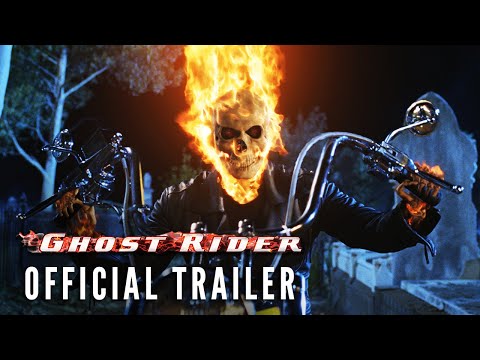 Although there has never been a DC movie about the Spectre, the character has appeared on the small screen. In the Constantine TV series, he is played by Emmett J. Scanlan, and in the Arrowverse crossover event Crisis on Infinite Earths, he is played by Stephen Lobo.
So, Nicolas Cage as the Spectre isn't entirely outside of the realm of possibility. Maybe he could share the screen with Keanu Reeves in Constantine 2? To learn more about where the DCU is going next, check out our explainer on James Gunn and Peter Safran's new slate subtitled Chapter 1 Gods and Monsters.