Nicolas Cage is an icon, having starred in some absolute classics through the past few decades. Known for his total commitment to each of his roles, you're just as likely to find Nicolas Cage leading a big budget blockbuster, as you are to find him in a straight-to-video (or, perhaps more recently straight-to-streaming) hidden gem, like his 2021 film Pig.
Over his long career he's starred in a handful of the best action movies and best drama movies around with the likes of Raising Arizona, Face/Off, Con Air, and Bringing out the Dead. He's worked with Martin Scorsese, the Coen Brothers, Werner Herzong, and Francis Ford Coppola: among the best directors of all time.
Still, he's a man obsessed with cinema, so naturally he wants more. In a Reddit AMA in which he answered fan questions, Cage gave a list of four directors he still dreams of working with, and the prospect of it already has us excited.
"I would love to work with Christopher Nolan," Cage started. He continued, "I would love to work with Ari Aster, I would love to work with Robert Egger[s]. Spike Lee too." That's quite the list and includes some of the best directors, and most exciting, still working today.
Nolan, of course, needs absolutely no introduction and his new movie Oppenheimer has blown an atomic hole in the box-office while becoming one of the the best movies of the year. It had an enormous cast packed with A-list talent, though, sadly, no Nic Cage. To be honest, we're struggling to see where he would have fit in.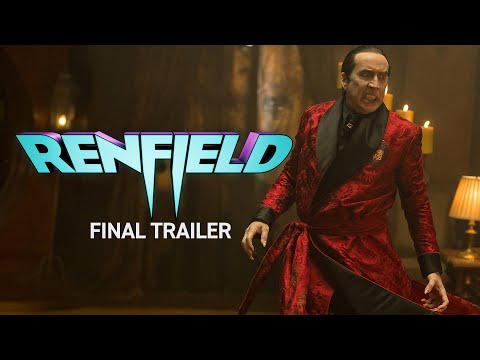 Ari Aster and Robert Eggers, meanwhile, are both known for making some of the best horror movies of the past decade. Aster is the man behind Hereditary and Midsommar, while Eggers is the director of The Witch, The Lighthouse, and 2022's brutal The Northman. Eggers is returning soon with a new vampire movie Nosferatu, a remake of the 20th century classic, and while we would have loved to see Cage in the film he is not part of the cast.
A collaboration with Spike Lee isn't entirely outside the realms of possibility, though, as the Malcolm X director has no upcoming movies in development. This means that, when the director does start work again, Cage would be ready and willing to pitch himself during the casting process. What a prospect that would be.
Like Cage, the four directors are each enormously talented and it would be fascinating to see a collaboration between him and any of them.
For more on Nic Cage, find out why he was shocked when he found out he was a human, see why his first memory is extremely on brand, and learn why he hates being called an actor. Or, read our Renfield review for our thoughts on his recent vampire movie, before keeping up to date with all the upcoming Marvel movies. Could he return as Ghost Rider with the Deadpool 3 release date? We sure hope so.