Actors' careers are always a series of ups and downs, and Ana de Armas is no different. While she's had a handful of duds (bland action movie The Gray Man and thriller movie flop Deep Water spring to mind, along with parody horror movie Knock Knock), de Armas has a wide variety of excellent movies to her name too.
From stand-out roles in science fiction movie Blade Runner 2049 and murder mystery Knives Out, to more recent releases like the latest James Bond movie, de Armas has more than made a name for herself as one of her generation's finest on-screen talents.
However, her new movie Blonde has been the biggest showcase of her as a performer so far. In the Netflix movie, she stars as Marilyn Monroe as she navigates the enormous pressure – and subsequent impact on her mental health – of her stardom.
The film was widely criticised as blurring the line between fact and fiction, and some claimed that it was exploitative in its approach to telling Monroe's story. Despite that, de Armas' performance did come in for significant praise and the actor was at one point tipped as one of the Oscars frontrunners (as Ariana DeBose said: Ana girl, you were great in Blonde).
Amid all the divisiveness, de Armas has largely avoided speaking about Blonde since its release. Now though, in a conversation with THR the actor has revealed what she thinks of the response.
"It's hard to hear these reactions, but you can always go back to what you experienced, and why you did it, and the reasons why you were attracted to the project. That is not going to change. You have the director, and you have other actors that you can always talk to.
"As hard as it is to hear when people don't like your film, it is what it is. It was not a movie that was made to please people or to make people like it. It is a hard movie to watch."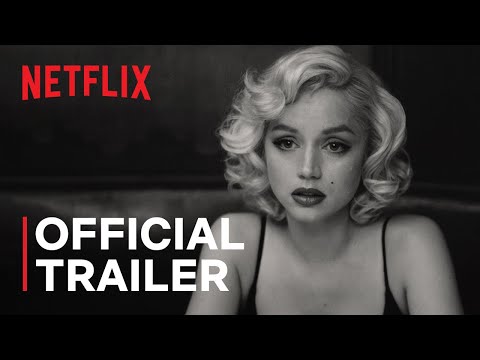 de Armas continued, "I feel like the movie also makes the audience feel like participants. We contributed at the time, and we still contribute, in the exploitation of actors, people in the public eye."
It's a complex response that touches on lots of thorny issues, but it's clear that de Armas understands how – and potentially why – the reaction to Blonde was so polarised.
The actor's next two projects include the romance adventure movie Ghosted, and the John Wick movie spin-off Ballerina; neither of which will court the controversy of Blonde, we hope. For more on the Wick-verse, check out what we know about the John Wick 4 release date.