Morganway's debut album is due for release on 2nd August and take it from us, it's brilliant – check out our rave review when it appears on the site in the next couple of weeks. While we wait for what could be one of the best albums of the year, the band have kept us hyped with their new video for 'I Want No Other Love'.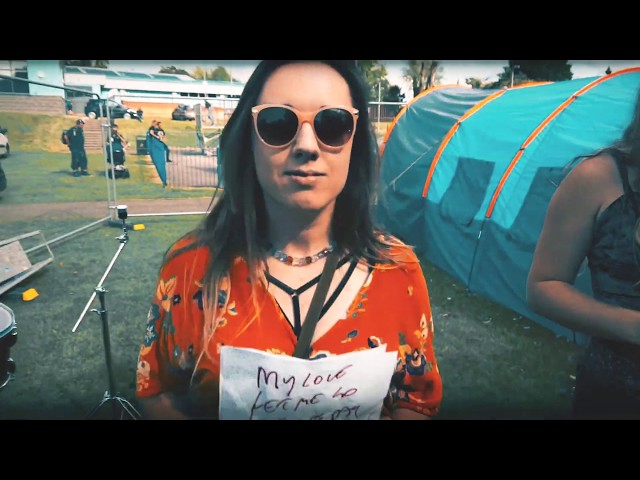 Check it out above.
The single's video has been filmed at a variety of Morganway concerts, and contains footage from their 2019 festival season performances at Black Deer Festival, C2C, Folk In A Field, Strawberry Fair, Arlesford Festival, Wood Festival, LeeStock, March Festival, plus a host of headline shows the band has played up and down the UK. It's a beautiful tribute to the enormous success the band has garnered over the past year, which reaches a landmark peak with the release of their debut album on August 2nd.
The song itself embodies the crescendo of the past few months, as it is not just the album closer (and final single to be released before the album), but musically arranged to be a continuous, big build up, as Callum Morgan explains, "It just doesn't really sound like anything else on the record – and really it's two separate songs squeezed into one. Everything is fighting to be heard, the high fiddle, the fast kick-drum, the overlapping vocals, and then it's all over, only to be teased back in with a backwards sound warp. It's exactly right for a song that's all about searching, getting close, but never reaching whatever it is you're looking for, and I think it's a little unexpected, too. We wanted it to sound like a late night, urban drive, especially as it reaches its climax.
Morganway was founded in 2016 by twin brothers Callum (vocals/bass) and Kieran Morgan (lead guitar), and genre-defying keyboard player Matt Brocklehurst. Their numbers quickly grew as their sound developed, with singer SJ Mortimer, whose growling vocals were a perfect complement to the Morgan brothers gritty guitar work, and fiddle player Nicole J Terry joining the ranks. On the choice of adding another lead instrument to the band, Callum explained that, "both Kieran and Nicole have very individual playing styles, and that combination allows their instruments to play off one another in quite distinctive ways, sometimes harmonising or in total contrast." The last member to officially join was drummer Ed Bullinger, whose diverse playing adds an urgent, yet tactful texture to the fray.
Inspired by the likes of Bruce Springsteen, Fleetwood Mac and other classic guitar bands such as The Eagles, Morganway have quickly built a name for themselves on the UK live circuit. They have already received accolades from Radio 2's 'Whispering' Bob Harris, swathes of recognition from the country press, two nominations from the BCMA awards, support slots with The Shires and an Under The Apple Tree session.