Mariama was born in Sierra Leone but raised in Germany. 'Love, Sweat And Tears' is her secondalbum and is inspired by her travels throughout Europe and Africa as well as various recent professionaland personal encounters. Part of an ongoing search for artistic freedom and independence, the record'sfourteen songs create one of the most beautiful sonic excursions into the Soul of global Folk and theelectronic energy of modern R&B.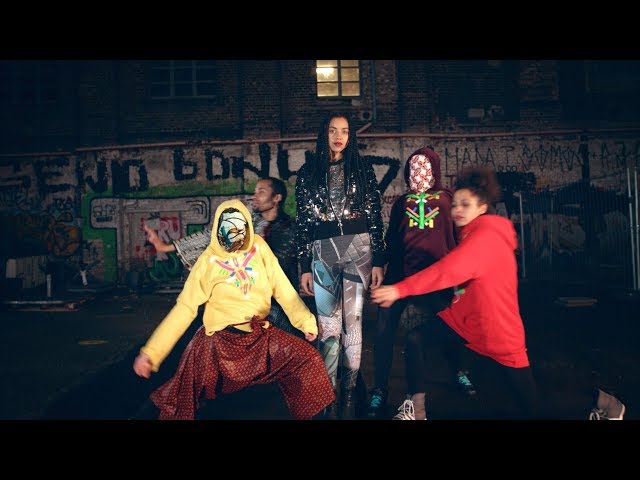 The title is self-explanatory and delivers on all fronts. "It's really all about love, sweat and tears," explains Mariama. "The single 'Raindrops' belongs to the Tears part of the album. The song describes a state of confusion, loneliness, sadness, but in the midst of these dark feelings there is always a voice that speaks to us – pain also has its raison d'être. It can tell us what's wrong with our lives and where we need change – provided we listen to it. If one manages to face unpleasant feelings without trying to stifle themor run away, a crisis can become a new beginning. It takes rain, so that the flowers can blossom again.Ultimately it all depends on our attitude. There is a quote that says: 'Some people feel the rain – others just get wet'."

Mariama muses on this and other subjects via her lyrics, while musically her songs shift from soft and melancholic melodies to vibrant, danceable songs that encompass acoustic Soul-Folk and electronic R&B. "One night, the title 'Love, Sweat And Tears' came to me, stood out and went on to guide me through this adventure. I knew that I had to stay true to this inner vision," she continues, comparing the process of working on this self-produced album with Manuel Schlindwein as her co-director to creating a sculpture from a block of marble: step by step, without rushing, laying bare the essentials.
Mariama is currently based in Paris and met most of the musicians who play on the album in the city,including drummer Georges Diémé (also a master of percussion instruments such as cajon, congasand udu), Abdoulaye Kouyaté (kora and guitar), Jean-Baptiste Soulard (keyboards and synthesizer),Wendy Milton (piano) and bassist Hilaire Penda (who has played on albums by Susheela Raman, Tony Allen, Salif Keita, Youssou N'dour and more). Additional contributing musicians include guitaristSékou Bembeya (a living legend of Guinean musical heritage and also known as Diamond Fingers), Ballaké Sissoko (kora), Vincent Ségal (cello), German singer Soufian Tsunami (featured on the song'Never Mind') and Berlin based beatmaker and pianist Jim Dunloop, who worked on two songs.