'Extra Fr!es' is the new smash from Kosovo-Albanian pop princess Ilira, out today.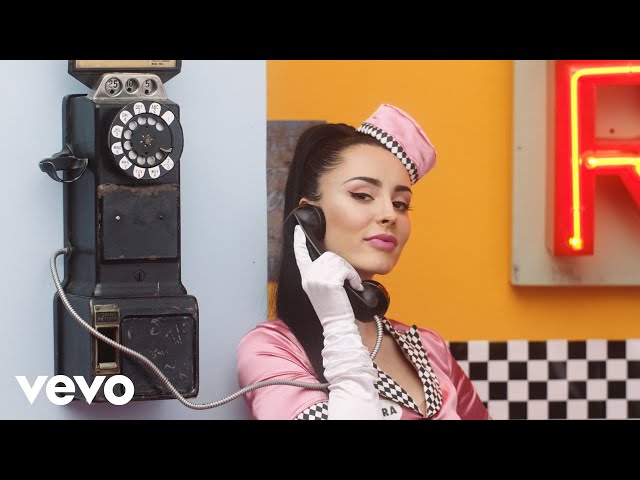 The glossy empowerment anthem encourages everyone to embrace their bodies and feel confident. Ilira paints a body-positive world with tongue-in-cheek lyrics such as "Body wavy like you all up in Bali" or "Steal his fries and then get him out of your head."

The 4-octave-singer occupies a space in pop that is hers only: glittery pop songs that cause dance floor euphoria while spreading important messages wrapped in clever lyrics. The bouncy and sparkling production of 'Extra Fr!es' drills fierceness into our brains, forcing us to re-evaluate our views on body image, body acceptance and weight stigma. 'Extra Fr!es' is a delicious treat, and Ilira's sonic kick in the butt for everyone refusing to get those 'Extra Fr!es' .

Raised in a small Swiss town by Kosovo-Albanian parents, Ilira struggled to find her place in an environment with clashing cultures. Citing a wide set of musical influences from Nirvana to Rihanna as her first major muses, Ilira developed a rebellious middle- finger-wagging attitude at a very young age, shaping her into the artist that she is today. Ilira began cutting her teeth on the live stage in various talent shows on Albanian and Swiss TV, all the while writing songs to beats she had purchased online and posting clips of these songs to Instagram. Flash forward to a move to Berlin, Sony Music Germany snap Ilira up and she begins penning catchy pop tracks in LA and London. With more music to follow this year, Ilira is a pop princess no longer in waiting.