Nineteen-year-old British artist, Cat Burns kickstarts the new year with the release of her infectious, contemporary pop track 'Fool In Love' – check out this gorgeous live performance of the track.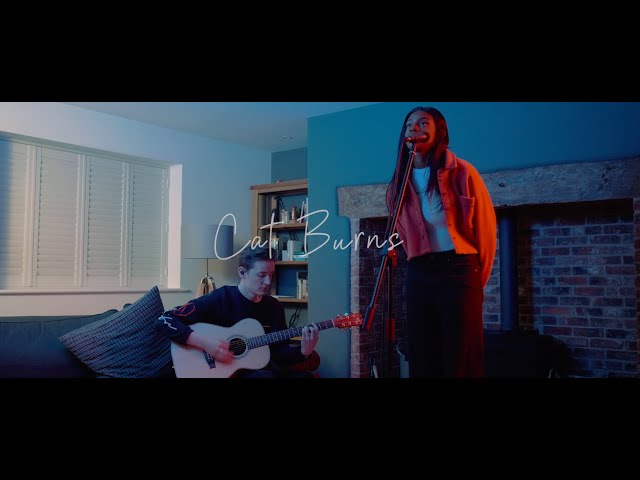 'Fool In Love' is another brilliant self-written single and a stunning example of Cat's mature songwriting skills. The rising artist describes relatable scenarios of an unhealthy, selfish relationship that are expressed through her distinctive, captivating vocal. Cat explains: "'Fool In Love' is about having that one person you cannot say 'no' to. Even though you know it's a toxic situation or relationship to be in, you still go back whenever they call."

The new single follows on from Burns' last release 'I Don't Blame You' – the moving track was produced by Owen Cutts (Stormzy, H.E.R) and was influenced by Cat's estranged relationship with her father, describing her introspective process of learning to forgive and move on.
Hailing from South London, Cat's love for gospel music started at a very young age, religiously listening to her family's records and eventually adopting some of her favourite artists' adlibs and vocal runs. Amongst her biggest influences are Kirk Franklin, Kim Burrell, and Donnie McClurkin, who have played a large role in shaping her unique soul-pop infused vocal style. Growing up, Cat felt that there weren't many artists out there that she could admire, who also came from the same background as she did, this gave her more of a reason to take singing seriously. Burns attended BRIT School at 14-years-old and soon released her debut EP 'Adolescent'. Entirely produced in her bedroom studio, the EP charted number 11 in the iTunes singer/songwriter charts.

Cat Burns is set to release a string of new material this year, which will affirm her position as an exciting young artist to watch in 2020. Live dates to be announced soon.