Bora York have announced the video to accompany their new single 'Something Fine'. The single is lifted from their upcoming album Emotion Vertigo, which will drop on 8 November via Anthem Falls Music. Mastered by Darren Vermaas (The National, Mumford and Sons, Vampire Weekend), the LP features bassist Ian Allison (touring bassist for Eric Hutchinson, Jeremy Messersmith).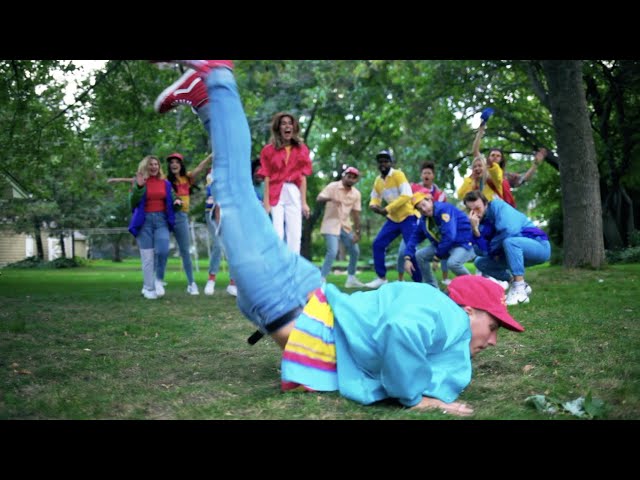 Bora York have played alongside Dublin's Kodaline, The Dig, Mates of State, Hippo Campus. Their music has also been featured on ABC, USA Network, MTV, NBC, CBS, and Fox, on popular television shows such as Mr. Robot, The Middle, and Criminal Minds, as well as advertising campaigns for multinational companies Target, Subaru, KIA, Buick, Facebook and SiriusXM.
The Minneapolis, Minnesota husband/wife duo met during their college years and both knew they were destined to walk a musical path together. Chris and Rebekah Bartels brought Bora York into the limelight in 2012 and have been working on the upcoming album Emotion Vertigo for over four and a half years. The duo have truly allowed their creativity to lead the way, chopping and warping vocal samples and found-sounds to give life and depth to their tracks.
Citing inspiration from bands such as Toro y Moi, J. Views, Tame Impala, Night Moves, Bon Iver, Novo Amor, Tourist, Bora York's sound is as vast as their influences, with parallels to the passionate vocal structures of Chelsea Cutler, blended with the pop sensibilities of Kygo.
The video for 'Something Fine' is centred around the idea of infectious energy, and sees a colourfully clad young man "gate crash" a drab social event. The result is an explosion of colour and ebullience. "I really wanted to emphasize the contrast between the two moods through the wardrobe. We chose a primary colour palette mixed with 80's flair to make everyone feel super upbeat." says stylist and co-director Katlyn Hovland.
Chris explains: "We had most of the story and shots planned out ahead of time, but also came up with several ideas on the fly while we shot it throughout the day – we really just wanted to have fun with it. For the party scene, we gathered a bunch of good friends and just basically goofed off for an afternoon. Love how it turned out.
"