Seriously, just don't let go.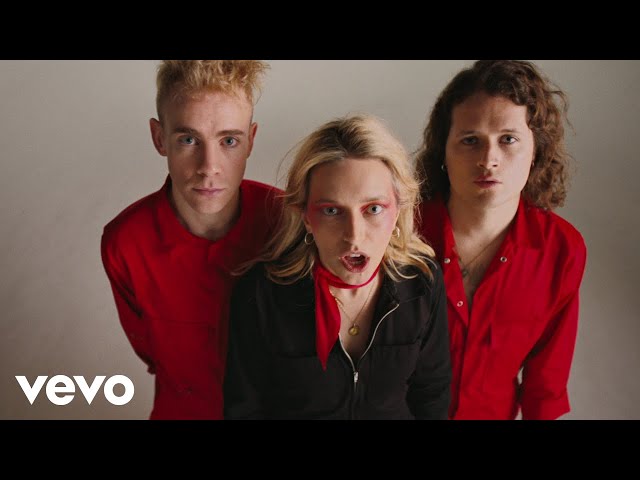 Following the release of their critically acclaimed debut EP, 'Given Up', whenyoung are back with an epic new single, 'Never Let Go', released through Virgin EMI, and a stunning, high energy video. A massive slab of imaginative guitar-pop, 'Never Let Go' finds the band expanding their sound. Produced by Al O'Connell (The Big Pink, Superfood), The slow burning track features layers of chiming guitar and vocals, creating a wall of sound that beautifully compliments Aoife's evocative lyrics.
"It's a song about mental health and hope" she explains. "It's a message to let people know that you can share your pain with others. It's a reminder that someone is always there for you even in the darkest times. There is always a reason to not let go. A strong gaze on camera, intense movements and dark playfulness describe some of the aesthetics of the new video for 'Never Let Go'.
The visual flits between three separate rooms and captures the bands transition on different states of being. Directed in true DIY fashion by Aella Jordan-Edge, it succinctly visualises the themes behind the song. "The three different rooms White, Red and Blue represent different states of mind" Aella explains. "They each have their own colour palette and their own feeling. After discussions with Aoife, Niall and Andrew I got to understand more about why they wrote 'Never Let Go' and what it represented for them. It was clear we needed a performance concept where a strong sense of emotion was the driving force."
2018 was a landmark year for the young band. It's seen them perform in Dublin as part of Shane Mcgowan's 60th birthday celebration alongside the likes Nick Cave and Sinead O'Connor. They played a stunning set at the Other Voices festival and they've also supported the likes of Dream Wife, The Vaccines and Blossoms.
Not one to rest on their laurels, the band are kicking off 2019 with a UK tour in February, including the bands biggest headline show in London to date at the Electrowerkz in Angel. Not to mention they'll be heading out to the states to play the iconic SXSW Festival in Austin,Texas
2019 Tour Dates:
9th February – Rough trade – Bristol (14+)
10th February – Deaf Institute – Manchester (14+)
11th February – Poetry Club – Glasgow (14+)
12th February – Hare and Hounds – Birmingham (14+)
13th February – Electrowerkz – London (16+)