Baker Grace impressed us last month with her track 'Wrong Kind of People' so we're excited to be able to share her latest video for new track 'Numb'.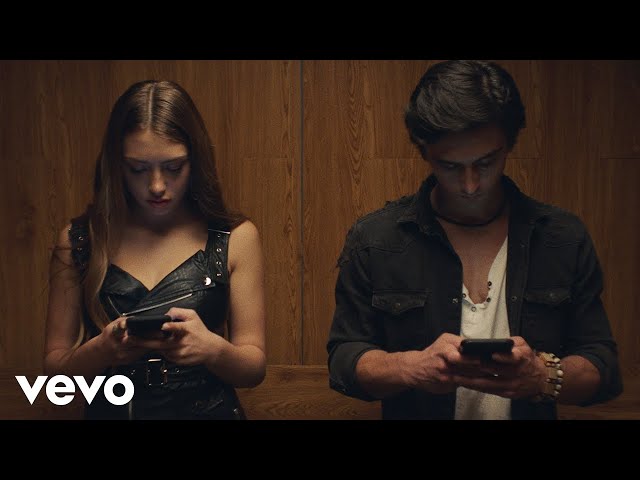 'Numb' is a brightly uptempo tune about taking control of your own narrative. "It's about putting your own well being over egotistical drama," Grace says of the track. We could all go for a little more self care."
A New Jersey native, Grace embarked on her music career when she was just 14. Soon after releasing a 2015 album under the name Bitter's Kiss, she was discovered by Scott Harris (a hit-making songwriter/producer known for his work with Shawn Mendes and The Chainsmokers). In collaboration with Harris, she then put out a pair of singles with Republic Records: "Am I Talking to You?" and "Day I Die." She also teamed up with producer Ayokay, appearing as the featured vocalist on his 2017 single "Too Young"—a track that's now amassed more than 14 million plays on Spotify.

Growing up in Weehawken, Grace was raised on everything from Carole King to Tupac Shakur—two artists she considers formative to her own musical sensibilities. "I love how Carole King writes about all these complicated emotions but in such a simple, digestible way that anyone can connect to," she says. "And with Tupac, and hip-hop in general, I love how there's so much honesty—they're saying whatever's on their minds, in a way that seems really lacking in pop music." Thanks to the encouragement of her father (a musician who set up his own studio in the basement of their home), Grace started writing songs as a child and quickly found that making music "allowed me to escape life, while guiding me through it at the same time." Self-taught on piano and guitar, she centred those songs on lyrics that showed insight well beyond her years. "People tell me that ever since I was little I was never afraid to speak up, even if everyone else in the room disagreed with me," Grace points out. "I want everyone to be able to do that, instead of being so affected by what other people think."

In the midst of finishing up Girl, I Know, Grace has expanded her musical knowledge by studying production ("I want to be able to walk into the studio for a session and say, 'This is what I want,'" she notes). Adding that one of her greatest ambitions as an artist is "to make people feel that they are being heard and understood," Grace hopes that her songs might inspire others to embrace a similar feeling of self-reliance. "I want people to come away with the confidence to really trust themselves, and realize that everyone else in the world goes through the same things they do," she says. "Of course you're alone in the decisions so you have to make in life—but so is everyone, so in that way, there's a strong sense of community. I'd love to help people feel that through my music."
​​​​​​​