Morgan Freeman is one of the best actors to have ever hit the big screen, and as such, he has had an impressive career, starring in some of the best movies of all time. However, despite all of his acclaim, fans may be shocked to hear that when it comes to one of his most beloved flicks, The Shawshank Redemption, Morgan Freeman would rather not discuss it at all.
Released in 1994, The Shawshank Redemption is one of the best drama movies ever made and would go on to be nominated for seven Academy Awards. Based on Stephen King's novel Rita Hayworth and Shawshank Redemption, Freeman played the role of Ellis "Red" Redding, an inmate who befriends and becomes the money laundering partner of the convicted murderer Andy Dufresne (Tim Robbins).
Freeman would receive a nomination for Best Actor at the 1995 Oscars for his work on the thriller movie. However, in a career retrospective with Entertainment Weekly, the star revealed how he doesn't have fond memories from his time working on The Shawshank Redemption.
"That was a strange production. There were moments of extreme tension on the set," Freeman explained. "Between the producers and actors, between the director and actors, between everybody. Just this personality stuff between different groups. Very strange. Let's stop talking about that one."
To be fair to Freeman, The Shawshank Redemption filming process is known for being tough. Freeman famously injured his arm while on set while filming a scene that took a whooping nine hours to shoot. And unfortunately, long shoot days were common on the set as director Frank Darabont was a perfectionist – resulting in working days typically being 18 hours long.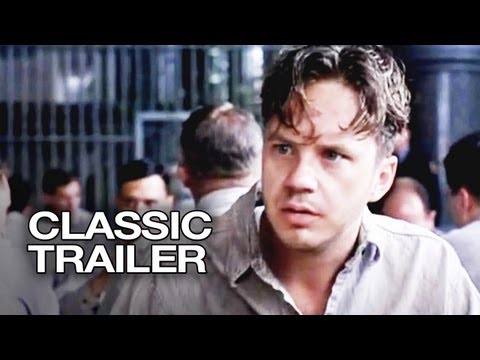 It sounds like a challenging marathon of a movie to be a part of, so we understand why Freeman may want to leave it in his past. However, as movie fans, we also can't deny the results or Freeman's masterful performance. Even if its main star doesn't want to discuss it, it is unlikely that we'll stop singing The Shawshank Redemption's praises anytime soon.
If you are a Stephen King fan, there is also a new movie on your horizon. The horror movie, The Boogeyman hits theatres on June 2, 2023. For more information, here is our The Boogeyman review.