The list of the best Matt Damon movies is much longer than a list of his worst movies would be. Since his early '80s movies and '90s movies, he has earned a position as one of the best actors in Hollywood. But that doesn't mean he's immune to a flop or two.
Damon told Marc Maron on the WTF Podcast that his daughter is one of his fiercest critics, and that her negative reviews of his movies are – unfortunately for him – very funny.
He explained that one of the films she calls him out for is the 2016 alien movie The Great Wall, in which Matt Damon plays an imprisoned European mercenary in China, who teams up with the country's army when an extra-terrestrial threat shows up.
Damon said he was drawn to the action movie – the most expensive film shot entirely in China – by the director Zhang Yimou, of whom he was a huge fan. But he knew things were going wrong when he had an exchange with his director on set through their translator, Frank.
"I said: 'In this scene, I'm supposed to do this, but this doesn't feel right. Can he help me understand whatever it was?' Frank translates and says: 'The director agrees with you, but since this is a Hollywood movie…'. And I was like 'oh God, no no'.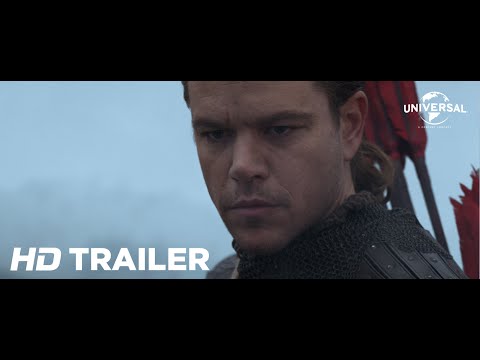 "It was this thing where he was consciously making what he perceived to be a Hollywood movie and what his Hollywood partners had convinced him that they wanted. This is exactly how disasters happen. I'm like: 'Please tell him I came here to be in one of his movies'."
Damon conceded that it was too late to save The Great Wall by then, admitting that it "doesn't work as a movie". It's his daughter, though, who has the withering final word. "She calls it The Wall. When we have people over for dinner, I'm like: 'Come on, it's called The Great Wall'. She's like: 'Dad, there's nothing great about that movie'."
Ouch. Brutal words from the young Damon there, suggesting she has the sort of eye for a poisonous critique that could leave some of the best reviewers in the dust.
For a better standard of big screen excitement, we've got you covered on the new movies coming your way this year, including the Oppenheimer release date, The Equalizer 3 release date, and the Barbie movie release date. Alternatively, check out the best movies of all time.