As Jason Bourne and Bruce Wayne (as well as much, much more) Matt Damon and Christian Bale have become two of Hollywood's biggest names, known for their ability to lead blockbusters and take on action and drama in equal measure. At only three years apart in age, it's inevitable that Matt Damon and Christian Bale have been up for some of the same roles in their best movies.
It's not too hard, really, to imagine Damon as Nolan's Batman, or Bale as Jason Bourne or Mark Watney: the point is, they both have range. That truth is emphasized by the fact that Damon was offered, and subsequently rejected, a role which Bale would go on to win his first and only Oscar for.
"I think I've got a few projects that Matt passed on," said Bale to GQ, in an interview alongside Damon. "After he would pass [on a role] I remember saying to people, 'Why would Matt not want to do this? What am I missing?'"
When prompted to go further and share some of the roles which they were both up for, that Damon turned down, Damon obliged and revealed all. "I was just going to say this one, because [Bale's] so good in it. The Fighter."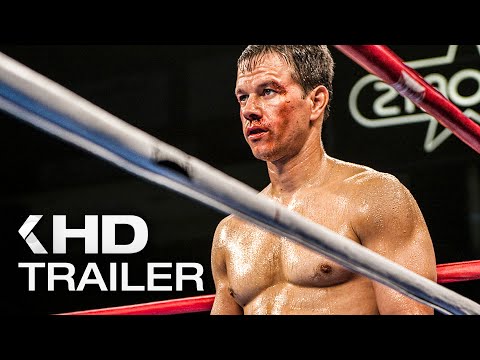 The Fighter is one of the best drama movies of Bale's career and ended up being nominated for Best Picture at the Oscars, alongside Bale's win for Best Supporting Actor. It follows the story of two brothers, one a boxer and one an ex-boxer, with the younger brother attempting to escape his older, more famous brother's shadow. So, why on Earth did Damon turn this hit down?
"I read the script because I thought it was fascinating, but the script was not very good. And we had a different director at the time. And Mark [Wahlberg] really wanted to do it and was so excited about it, but we all knew the script wasn't there. Then [director] David [O. Russell] came in, rewrote the script, got Christian, and it was awesome." Tell us how you really feel, Matt.
The original version of The Fighter's script seen by Damon must have been substantially different from what made it to the screen for Damon to have such a blunt reaction, and for Bale to have ended up winning his Oscar for the part. While it all worked out in the end, it's easy to imagine Damon in Bale's role as Mark Wahlberg's older half-brother (the two do share a physical resemblance), and we're sure he would have smashed it too, just as Bale did. Damon and Bale eventually joined forces for the brilliant racing movie Ford v Ferrari in 2019.
For more cinema magic, see our list of all the new movies still yet to come in 2023, and learn about why Clint Eastwood and Spielberg both rejected Damon for the same reason. Or, learn about how Bale wasn't Nolan's first choice for Batman, before seeing our definitive ranking of the Batman actors.