It's a well-known fact by now that Matt Damon missed one of Hollywood's biggest paydays when he turned down the opportunity to star in James Cameron's 2009 hit Avatar in order to fulfill his commitment to making The Bourne Ultimatum. To tempt him into his movie, Cameron had offered the Good Will Hunting star an astonishing 10% of the overall profit, and with box office take-ins of nearly $3 billion, it was an approximate $250 million that the actor lost out on. Ouch.
But for Matt Damon, there's one aspect of the whole affair that hurts even more than the financial component: he missed out on the chance to work with director James Cameron. Damon, who's starred in a number of the best movies of the last few decades, said it was his "biggest tragedy" during a conversation with The Talks.
Reflecting on his decision to reject a role in what's become one of the best science fiction movie franchises ever, Damon explained, "For me, the biggest tragedy of that story was that I was missing out on a chance to work with James Cameron. He was on top of the list of directors that I wanted to work with!"
He continued, "When I was talking to him, he said that he had only made six movies. And I remember being shocked by that. I knew all of his films back to front, and it felt like he had done much more. He works very infrequently. Now, another ten years will have gone by before he is doing another one."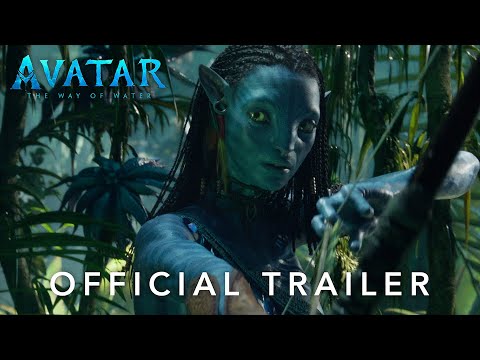 First of all, Damon got one thing wrong: it took Cameron 13 years to make his new movie, Avatar 2, not ten. Putting that aside (though it is a perfect reminder of just how special James Cameron movies are, they're truly cinematic events), Damon's disappointment is palpable through his words and a reminder that for the best actors, their single biggest ambition is to be able to work creatively with the best directors. And James Cameron truly is one of the best.
From The Terminator and its first sequel to Aliens to Titanic, Cameron is a genius of blockbuster filmmaking, arguably surpassing even Steven Spielberg with his mastery of the art form. No movie could prove that more than the recent Avatar 2, which shattered the box office despite the 13-year gap between itself and its predecessor and became yet another cultural phenomenon.
It surpassed even the strongest predictions, but we all should have known what was coming. Cameron has a formula for blockbuster success, honed way back in 1984 with The Terminator, and he hasn't let go of it since. To create the best drama movies and best action movies, Cameron always keeps hold of the same core ingredients: an epic scale, the right balance of comedy, blistering action, heartfelt romance, and thunderous drama. This, in addition to the vast technical majesty of his films, is what makes box office gold.
So, when Damon described missing out on the chance to work with Cameron as the greatest regret of his career, he wasn't lying. Thankfully, starting with Avatar 3, there are at least two more films in the franchise still yet to come, and the prospect of many more if the success continues. If Cameron can't find a way to fit Damon in somehow, that really will be a tragedy.
For more Hollywood big names, read why Matt Damon was rejected by Spielberg and Eastwood for the same reason. Or, see our guide to the Avatar 2 cast to learn who Damon missed out on working with, before finding out what's new on Disney Plus this month.