Being an actor of his caliber, it seems inevitable that Matt Damon would be flooded with autographs. But something he probably didn't expect was for the majority of the autographs to be dedicated not to him, but to his puppet counterpart in Trey Parker and Matt Stone's Team America: World Police.
Matt Damon takes on a Thunderbirds-inspired puppet form in Team America: World Police, which is designed to be a parody of some of the best movies in the action genre. Equally as outrageous as it is funny, Team America has come to be known as one of the best comedy movies of the early '2000s, as it follows an elite counter-terrorism squadron in trying to take down North Korea.
In the plot, some the best actors in Hollywood end up at odds with Team America because of their destruction of the city, and end up being drawn into their conflict with North Korea. Several actors are parodied in puppet form, but the Matt Damon puppet, known for saying "Maaaattttt Daaaaamon" at various intervals, is arguably the film's breakout character.
In a 2018 talk with the Screen Actors Guild, Damon shared how, over a decade later, he was still getting autograph requests for the character — despite actually having nothing to do with the movie.
"I love those guys [Parker and Stone]. I think they're really really funny, and I know they offend some people, [but] I think they're amazing," he said.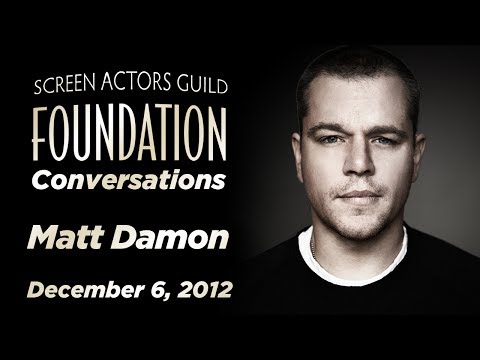 "And I love Team America. I think it's hysterically funny. I've signed that picture of the puppet — I've signed more than any other picture. You know, when you see the autograph people that come in, they have a stack of pictures. And like, half of them will be the puppet, and they always ask 'Can you please write Maaaaatttt Daaaaamon?' I never talked to Trey and Matt about it, but I'm a big fan of theirs."
In a Reddit AMA, Damon previously admitted that he felt "bewildered" by the way that he was portrayed in the 2000s movie.
"I was always kind of bewildered by Team America," he wrote. "I think because it's hard for us to understand what our images are in public, I think we're not good judges of that, and when I saw myself on screen just only able to say my own name and not really that well, I kind of wondered 'Wow, is that how people perceive me?'"
If you want to see Damon in a new movie, you can catch him as part of the Oppenheimer cast now — and he says a little more in that than his own name, at least. Or, if you want more action content, here's what we know about Reacher season 2.