Matt Damon is an action movie stalwart, having punched and kicked his way through the grounded Jason Bourne movies and countless other thriller movies. But one science fiction movie starring Damon almost had a very different face at its heart.
Damon took the lead in the divisive 2013 dystopian action movie Elysium, directed by Neill Blomkamp. The director was a hot property having secured Oscars nominations aplenty for his debut feature District 9, which was lauded as one of the best movies of 2009.
That success gave Blomkamp a great amount of freedom to do whatever he liked. And it turned out that what he wanted to do with that freedom was to cast Eminem. But, in this case, the Real Slim Shady refused to stand up.
Well, the US rapper was actually Blomkamp's second choice. South African rapper and District 9 fan Ninja was Blomkamp's first port of call – he would ultimately appear in Blomkamp's even more divisive next movie Chappie – and Eminem got the call when he passed.
As it turns out, Eminem was keen on the proviso that the new movie be shot in his native Detroit. That wasn't an option, so Oscar winner and bona fide megastar Matt Damon got the nod as third choice. Funny how that can work no matter how far up the ladder you climb.
Damon, for his part, didn't take it badly at all. In an interview with Variety, the actor confirmed the Eminem story and gave a thoughtful response.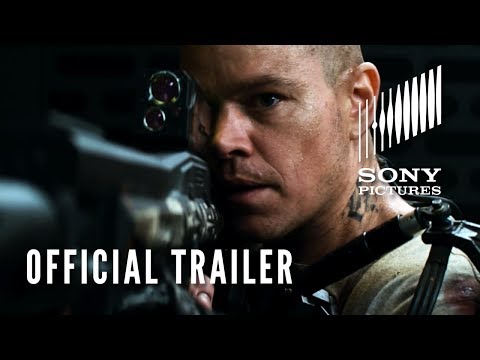 He said: "That's true – people have been asking that. Probably half of the movies I do have somebody else's fingerprints on them. It's the nature of the business. I've passed on things other actors have taken. You never know exactly what the alchemy is going to be. Sometimes you end up with somebody and you can't believe that wasn't your first choice the whole time. I've always felt the right actor gets the part."
Damon ultimately put a lot into Elysium, shaving his head and bulking up to play the role. It's a better and more interesting slice of sci-fi than it was given credit for at the time, but it certainly would've been different with Eminem as the lead.
For some of the biggest 2023 movies heading to cinemas, check out our guides to the Fast and Furious 10 release date, the John Wick 4 release date, and the Oppenheimer release date.