What is the Thunderbolts release date? The never-ending MCU machine rolls on, and with its expansion comes the opportunity for more MCU characters to get their moment in the spotlight. With Marvel's Phase 4 at an end, it's time to look ahead to Phase 5 and beyond, and that's where Thunderbolts come in.
The world of Marvel movies is filled with fantastic heroes, but let's spare a moment to praise the dastardly villains from the superhero movie franchise, too shall we? Thunderbolts will bring together a band of bad guys from the comic book universe, many of which we will have seen in MCU movies or Marvel series already. The roster of these characters is varied in the source material, so we've been wondering who will make the Thunderbolts team in the movie.
So, where has Kevin Feige put the Thunderbolts release date on his cinematic calendar? What actors can we expect to see joining the cast? And what will the supervillain team get up to in their very own action movie? Don't tell Kevin, but we're going to share the answers with you now.
Thunderbolts release date
Marvel chief Kevin Feige has confirmed that the Thunderbolts release date is set for July 26, 2024. The movie will be the final chapter of Marvel's Phase 5 slate.
In March 2023, it was announced that Beef creator Lee Sung Jin had been brought on board to rewrite the script and that shooting would begin in June 2023. Marvel Studios has claimed the 2023 Writers Strike will not impact production.
The Thunderbolts cast explained
The Thunderbolts team was officially confirmed at D23 2022, and it's got a lot of names on it. We know that Florence Pugh's Yelena Belova, David Harbour's Red Guardian, Sebastian Stan's Bucky Barnes, Hannah John-Kamen's Ghost, Olga Kurylenko's Taskmaster, Julia Louis-Dreyfus's Val, and Wyatt Russell's US Agent are all set to appear in the film.
The Bear's Ayo Edebiri and Nope's Steven Yeun have both been added to the cast in undisclosed roles. Yeun's role is said to be important and could be in multiple MCU movies moving forward.
The characters are mostly from the Black Widow movie and the Captain America series. Of course, it'll be a lot of fun seeing how they interact onscreen and whether they can be a successful anti-hero team.
Here's the confirmed Thunderbolt cast:
Sebastian Stan as Bucky Barnes
Hannah John-Kamen as Ava Starr
Wyatt Russell as John Walker
Julia Louis-Dreyfus as Valentina Allegra de Fontaine
Florence Pugh as Yelena Belova
David Harbour as Red Guardian
Olga Kurylenko as Taskmaster
Ayo Edebiri
Steven Yeun
Harrison Ford as President Thunderbolt Ross
Jake Schreier, who's previously directed one of the best Netflix series of recent years, Beef, will direct Thunderbolts.
Thunderbolts plot speculation
The synopsis for Thunderbolts so far is short but sweet – a group of Marvel villains are recruited to go on missions for the government. That's according to the science fiction movie's IMDb page, but we can start to speculate a fair bit thanks to the source material we have at our disposal.
In many ways, the Thunderbolts team are similar to the Suicide Squad of the DCEU. This is essentially a group of incredibly powerful, morally questionable beings who are given a chance to (kinda) do some good for once. Whether their mission will actually serve the interests of the world for better or worse remains to be seen.
Let battle commence: The best war movies of all time
That all depends on who is orchestrating the mission, of course. It looks like the one pulling the strings will be Contessa Valentina Allegra de Fontaine (Julia Louis-Dreyfus), who we have already seen interacting with the likes of John Walker (Wyatt Russell) and Yelena Belova (Florence Pugh) in the MCU.
Historically speaking, the Thunderbolts have risen up at a time when the world was lacking a certain Avengers-shaped superhero team. Whether this iteration of the Thunderbolts looks to fill that gap for their own benefit or to protect the planet remains to be seen.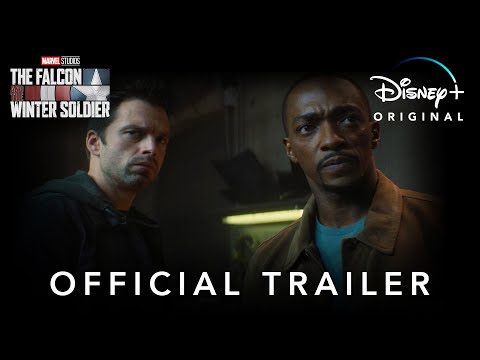 Thunderbolts trailer speculation
The Thunderbolts trailer hasn't been released yet, and we don't expect to see it anytime soon. Realistically we'll probably get our first look at the supervillain squad in late 2023 or early 2024. If you're desperate to see John Walker again though, you can watch the Falon and the Winter Soldier trailer above.
Where can I watch the Thunderbolts movie?
When it's released, Thunderbolts will be a theatrical exclusive which means if you want to see this group of ant-heroes doing a bit of good and a bit of bad, then you're going to have to go to the cinema. If you really want to watch it on streaming, it should hit Disney Plus in late 2024.
And that's all we know about Thunderbolts for now, but time flies when you're waiting for information on Marvel projects, so we're sure to get more details for you soon.
Not satisfied? Well, check out our articles all about The Marvels release date and the Loki season 2 release date. We've also got a list of the best movies ever made for you to enjoy (or not, as the case may be).