Is Ant-Man 3 streaming? Get your magnifying glasses at the ready because the Marvel Cinematic Universe's smallest heroes have hit the small screen again in Ant-Man and the Wasp Quantumania.
Ant-Man 3 hit theaters earlier this year, and all of your favourite Ant-Man characters visited the Quantum Realm. This wasn't your typical Marvel movie, introducing the newest contender for the list of best Marvel villains, Kang the Conqueror (Jonathan Majors), who made Scott Lang (Paul Rudd) an offer he can't refuse.
Want to know more? Well, read our Ant-Man 3 review… but there are no spoilers in there, so you'll have to watch the newest MCU movie to find out exactly what happens. If you're wondering how to watch Ant-Man 3, don't worry. We've got the answers for you, MCU fans.
Where can I watch Ant-Man 3?
Ant-Man 3 is now available as a digital download, after completing its run in cinemas, and you can also stream it on Disney Plus. You now have several different options to watch the new Ant-Man movie in the comfort of your own home.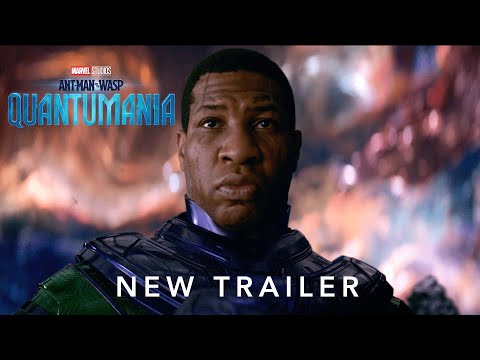 Is Ant-Man 3 streaming?
Ant-Man 3 is streaming via Disney Plus, and you can also watch the movie right now with a digital purchase at Amazon Video. Disney has added Ant-Man 3 to its streaming service. If you're not a subscriber, you can also buy a digital copy via Amazon, Microsoft, and other platforms.
Is Ant-Man 3 on Netflix?
No, since the launch of Disney Plus, all Marvel movies go straight to Disney Plus when they go to streaming. Netflix's involvement with Marvel has almost entirely disappeared now the studio has its own in-house streamer.
Is Ant-Man 3 on Disney Plus?
Ant-Man 3 is now available to stream via Disney Plus. Disney's streaming service has committed to a relatively fast turnaround, with all of the MCU movies ending up on Disney Plus just a few months after their cinema release.
That was certainly the case for Ant-Man 3, which is now available to stream for Disney Plus subscribers.
Is Ant-Man 3 on Amazon Prime?
Ant-Man 3 is not available on Amazon Prime, but you can buy a digital copy of the movie at Amazon and watch it right now in UHD quality.
Is Ant-Man 3 on Blu-ray?
Ant-Man 3 was released on Blu-ray in the USA on May 16, 2023, and in the UK on May 22, 2023. You can get your disc from all of the usual places online and – gasp – out in real-world shops.
If you want to know more about the future of the Marvel Cinematic Universe, then check out our guide to Marvel's Phase 5, where we break down everything you need to know about new movies like The Marvels release date, the Captain America 4 release date, and the Thunderbolts release date.
If you're desperate to know more about Scott Lang's newest adventure, we've explained the Ant-Man 3 ending, and have a list of everyone who dies in Ant-Man 3. If that's not enough, we also have a guide to the Ant-Man 4 release date.