The moment you hear the words 'highest-grossing actor', you've probably already guessed correctly that it's someone involved in the MCU. And you wouldn't be wrong. The MCU has utilized the talents of some of the best actors of all time, and the best MCU characters are usually fronted by someone with a lot of cinematic clout already.
But if we told you that the highest-grossing actor has never starred in a movie, would you believe us? And no, we're not trying to create some sort of paradoxical quandary (we're not Christoper Nolan). We're just stating the facts.
Of all the highest-grossing actors, the top earner at the domestic box office isn't actually a person who's known for lead roles. Nor are they technically an actor. But they have appeared in some of the best movies around. (If you think that the best superhero movies can be included in this category.) That's right, we're talking about the one, the only: Stan 'The Man' Lee.
As the creator and mastermind behind many of the best comic book characters, he's essentially the founding father of the MCU. The best Marvel villains and even all the Marvel series can be tied back to him, so it makes sense that there would be a few perks to having your creative works adapted.
One of these perks is that Stan Lee has been able to star in all of the Marvel movies in cameo capacity. Before his passing in 2018, Stan Lee could be spotted in every Marvel movie in order, from brief background shots to more quippy supporting appearances.
Time jumps, alternate universes…didn't matter. He was there. You can watch all his past appearances for yourself in the video below.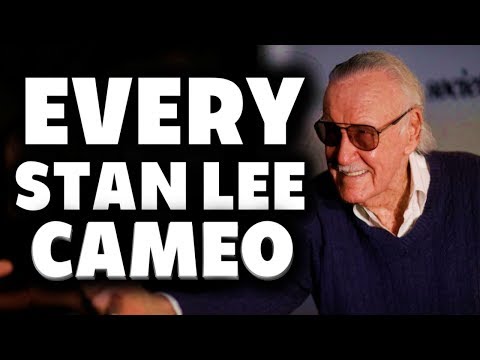 All in all, his cameos in movies like Avengers: Endgame, Black Panther, and Captain America: Civil War, have earned him a total of $11,918,856,523 at the domestic box office across 46 movies. If you were wondering who's directly behind him, that would be Samuel L. Jackson, who has a domestic total of $2,094,354,754.
Since there's so many, it would be a tough task to try to pick out the best Stan Lee cameo. It's likely a matter of preference, anyway. Personally speaking, his appearance in the ill-fated Fantastic Four: Rise of the Silver Surfer movie in 2007 is pretty memorable, if not purely because the idea of Stan Lee not getting into a fictional wedding for characters he created is hilarious.
Take a look at all the upcoming Marvel movies in the Marvel Phase 5 slate to see what's on the way. You can also get to know the Captain America cast and Guardians of the Galaxy cast, and see when The Marvels release date and Captain America 4 release date is.
We've also got a feature on why Marvel needs to learn that killing characters isn't everything, and breakdowns of all the new movies to come.