What is the Deadpool 3 release date? Does the MCU know what's just about to hit it? Deadpool 3 is not only happening, but it's happening within official MCU continuity. Yep, that's right. The foul-mouthed, fourth-wall-breaking, frequently blood-caked mutant is going to be exploding F-bombs in a Marvel Studios production.
Few thought this was probable, or even possible when Disney bought Fox – the studio that produced the X-Men movies, including Deadpool and its sequel – back in 2019. But as all the Marvel series on Disney Plus have shown, Marvel Studios is more than willing to break new barriers.
So what do we know about Deadpool 3 so far? As the science fiction movie is getting closer, we've put together everything we know about the upcoming adventure. Here's what we know about the Deadpool 3 release date and we didn't even need Cerebro's help.
Deadpool 3 release date
The Deadpool 3 release date is scheduled for Friday, November 8, 2024. Ryan Reynolds originally announced that the film was heading to theatres on September 6, 2024, but it seems they need a bit longer to work on the movie than originally planned.
It remains to be seen whether the 2023 Writers Strike will have an impact on the Deadpool 3 release date, but it's being reported Reynolds will be unable to tweak the script as he has in previous films.
Deadpool 3 cast
The Deadpool 3 cast list will include Ryan Reynolds and Hugh Jackman in the lead roles as Deadpool and Wolverine, supported by Marvel newcomers like Emma Corrin and Matthew Macfadyen.
Reynolds announced the news on Jackman's return on September 27, 2022. This comes despite his death in the Western-inspired Logan, so it's likely that Deadpool 3 will either take place in a different continuity or with an earlier version of the character.
Into the Multiverse: Everything we know about Spider-Verse 2
It was confirmed on April 12 2023, that Morena Baccarin will be back as Wade's love interest Vanessa, which means the time travel ending in Deadpool 2 is canon. Reynolds has also teased that he'll be working with Leslie Uggams, who plays Deadpool's landlord/carer Blind Al, so we can probably expect her to return as well while Owen Wilson's hinted that Mobius M. Mobius will be joining the Deadpool 3 cast, too.
On May 18, 2023 it was confirmed that Brianna Hildebrand and Shioli Kutsuna would also be joining the returning cast members. Kutsuna plays Hildebrand's Japanese mutant ninja girlfriend Yukio.
Current Deadpool 3 cast list:
Ryan Reynolds as Wade Wilson/Deadpool
Hugh Jackman as Wolverine
Morena Baccarin as Vanessa
Leslie Uggams as Blind Al
Stefan Kapicic as Colossus
Rob Delaney as Peter
Karan Soni as Dopinder
Brianna Hildebrand as Negasonic Teenage Warhead
Shioli Katsuna as Yukio
Owen Wilson as Mobius M. Mobius
Emma Corrin as an unnamed villain
Matthew Macfadyen
Deadpool 3 plot speculation
According to Ryan Reynolds the Deadpool 3 plot will focus on a road trip following Deadpool and Logan. However, that's still very vague, and there's bound to be lots more the Deadpool 3 plot, including potential time-travel and/or multiverse shenanigans.
This Deadpool 3 plot speculation is supported by the reported inclusion of Owen Wilson's Mobius M. Mobius, who is a TVA agent responsible for tracking down disruptions to the timeline, as with Loki. Perhaps we could see Deadpool preventing Wolverine's death in Logan, in order to recruit Wolverine's help in his own timeline. Could be fun, right?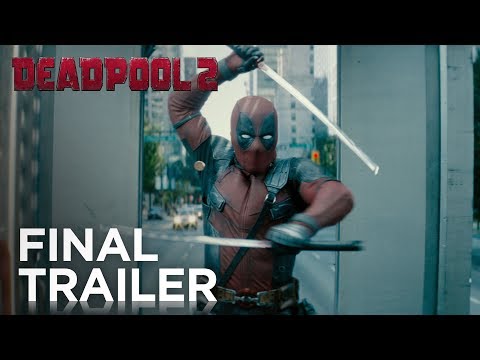 Deadpool 3 trailer speculation
There is currently no Deadpool 3 trailer. However, we can expect one to drop in the months leading up to its release. In the meantime, refresh your knowledge with this old Deadpool trailer for a reminder on what to expect from his return.
Where can I watch Deadpool 3?
Deadpool 3 will release exclusively in theatres. It will then move to Disney Plus several months after its theatrical run has concluded.
Will Deadpool 3 be set in the MCU?
Deadpool 3 will be set in the MCU, as confirmed by Kevin Feige. Feige also confirmed there would be no curbs on the potty-mouthed language and gore that has helped define the series.
"[Deadpool 3] will be rated R, and… Ryan's overseeing a script right now," Feige told Collider in January 2021. It was an announcement that surprised many, and not just because of the R-rated content. How would the MCU deal with the fact that there were two movies already that weren't within MCU continuity? Just ignore it? Retcon it? Rewrite it? Well, none of that may be necessary.
Maximum effort! MCU movies ranked
With the introduction of the multiverse at the end of Loki season 1, there's never been a better time to introduce a character from a parallel continuity. Phase 4 and Phase 5 of the MCU is built upon the idea of the multiverse, making the introduction of any character much easier. We've already seen Professor X return, for example, so brining in Deadpool won't be too hard at all.
Feige's also said that he hopes Deadpool 3 does for Wade Wilson what Thor: Ragnarok did for the God of Thunder, so what does that mean? Sound to us like the character may undergo a slight reinvention to help him fit into the MCU.
Who'll be writing Deadpool 3?
It was confirmed way back in November 2020 that Reynolds was working with Emmy Award-winning sisters Wendy Molyneux and Lizzie Molyneux-Loeglin on the script.
Merc' with a Mouth! Best comedy movies
They're best known for writing multiple episodes of the critically acclaimed animated series Bob's Burgers. The pair also created and executive produced the animated comedy series The Great North.
Shawn Levy, a frequent Reynold's collaborator, has been drafted to direct Deadpool's third outing. Levy has previously worked with Reynolds on Free Guy and The Adam Project.
Could we see Deadpool in the MCU before Deadpool 3?
It is currently unknown if Deadpool will appear in the MCU before Deadpool 3. However, we'd be surprised if there weren't some foreshadowing for the Merc' with a Mouth in an earlier film or TV show. After all, if he does have to swear, he could be bleeped out, and then he could go off on a meta-rant about censorship.
In August 2021, Reynolds himself teased to Comicbook.com that he might make an early appearance in the MCU rather than waiting for his own film to release:
"I think both (approaches) are pretty warranted," said Reynolds. "I think you're always gonna zig when everybody's expecting you to zag when it comes to that character. As long as Disney's open to doing something pretty wildly divergent or having some wildly divergent uses of Deadpool, then I dig it, man. I think it's all great."
That's all we know on Deadpool 3. If you love Deadpool, check out our guide on the best X-Men characters or our list of the best MCU characters. If you want to know what best movies that are out this year, then we've got a guide to all the new movies coming in 2023, like Barbie, Dune 2, and Oppenheimer.