We all know The Departed goes out with a bang. Martin Scorsese's remake of Infernal Affairs ends in a similar place to the original, though with a couple of extra bodies and a little more shock and awe.
But as with anything made by Martin Scorsese, the devil really is in the details. As one of the best movies of the century so far, The Departed contains a raft of minute details that enhance the themes and viewing experience. A user on Reddit pointed out one such detail that really feeds into why this is one of the best thriller movies ever.
During the closing scenes, when Matt Damon, Leonardo DiCaprio, and Mark Wahlberg are zeroing in on each other, Damon's character Colin drops a bag of shopping. In that bag are half gallons of milk, the exact same brand as he carries at the start of the drama movie.
Seems innocuous, right? Well, there's something deeper here, because Damon's mole gradually loses everything his life of crime earned, right down to his milk and last bag of groceries.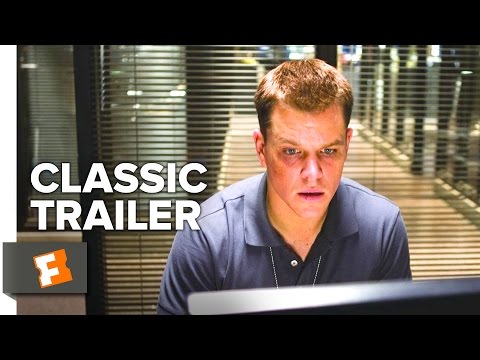 Small and subtle, such attention has always elevated Scorsese's work. In this instance, it drives home the reverberations around mobsters and being close to them. Colin was brought into the life early, and molded into becoming a spy. Really, his story could only go one way, but The Departed does a remarkable job convincing you maybe it'll go another.
Alas, it all comes around in the end, and despite his violent demise, this is one of the best Matt Damon movies and a true achievement for him, DiCaprio, and Scorsese. Funnily enough, Scorsese revealed he was asked to change The Departed's ending, but we're very glad he didn't.
Speaking of DiCaprio, Scorsese has another new movie out featuring the star, Killers of the Flower Moon. Check out our Killers of the Flower Moon review for the downlow on that.
Otherwise, we have lists of the best thriller series and best horror movies if you want more nail-biting suspense. We have guides on Reacher season 2 and Yellowstone season 5 part 2 as well, both of which offer plenty of murder.