Mad Men ran for a whopping 92 episodes on the AMC network. The period drama chronicling the work and life of the charismatic advertising executive Don Draper went on to be a hit with viewers and awards bodies.
At the front of Mad Men's success was the man behind Draper, Jon Hamm. He spent seven seasons' worth of time on one of the best drama series ever made; now, we're not great at maths, but that's a hell of a lot of time in the shoes of a character. As such, he understood perfectly Draper's end in the Mad Men finale episode.
Some fans, however, did not. Divisive endings with some amount of ambiguity are not uncommon in the landscape of the best TV series, just ask the Game of Thrones cast or LOST's writers, and some viewers didn't get the jist of Hamm's final moment in the show: a wry smile making its way across Draper's face as he meditates.
"I didn't think it was confusing at all," Hamm told Emmy TV Legends, "but I'm glad that it was ambiguous enough for people to have other opinions. Great."
He went on, "Most of the stuff that's on TV and in movies now is so spelled out in a boring way, there's no room for interpretation. I think the best art is up for interpretation. Two people can look at the same painting and have completely different reactions to it. Which one is right? I don't know. Whichever one's right for you."
"Other people think 'Oh, he went back and he told the idea to Peggy and Peggy came up with…' there's nothing in the story that leads anyone to believe that but okay, if that's what you think."
This take is reminding us greatly of that Keanu Reeves meme: "I'm at that stage in life where I stay out of discussions. Even if you say 1+1=5, you're right — have fun."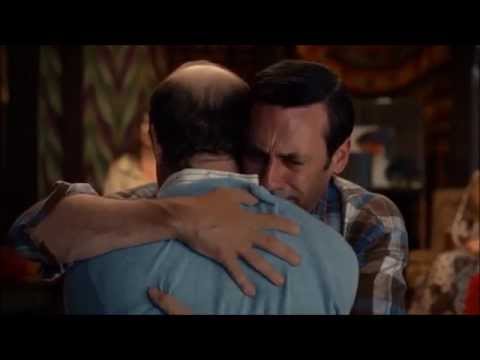 For more context clues flying over heads in popular television, check out the House of the Dragon season 2 release date. Or, see our lists of the best horror series, best thriller series, and all of the new movies still to come in 2023.
And for the team's thoughts on contemporary shows, check out Halt and Catch Fire is the best TV series you've never seen, Marvel needs to learn that killing characters isn't everything, and how Henry Cavill helped design The Witcher's most awesome fight scene.