In Mad Max: Fury Road, Tom Hardy had to shoulder one of the most iconic movie characters ever. Mel Gibson originated the role of 'Mad' Max Rockatansky in the first three movies, which were released between 1979 and 1985. But with a 30-year gap between the last '80s movie and Fury Road, it was up to Tom Hardy to take over the mantle while George Miller, who created the character back in the '70s, returned once again to direct.
But while fans and critics consider Mad Max: Fury Road to be one of Hardy's best movies, the former Peaky Blinders cast member admitted in a 2015 interview that the legacy of the part and role made him feel that he was "set up for failure."
"I think in a situation like this, though, where you're inheriting the character with the legacy like Mad Max, who's, you know, synonymous with Mel Gibson, there's no grey area; it's black and white," he explained.
"A lot of people are — rightly so — like, 'If it's not Mel Gibson playing Mad Max, then it's not Mad Max, and I'm just not interested.' And that's a bit of a counterpoint to the celebration of getting a part where you're, like, really excited to play it, to realize then that so you're set up immediately for failure, in that sense that, those whom the Gods wish to destroy, they first call promising."
He continued, "And I was like, 'OK, that's that's a bit disappointing, but at the same time, what you have to remember is that George and Mel went on a journey together through three movies, with George's Max, who Mel played, and that is Mad Max, and George then asked me to play Max in this fourth installment in this further development of character, so actually, I didn't really have to bring anything new or different to it. I'm just a different person anyway."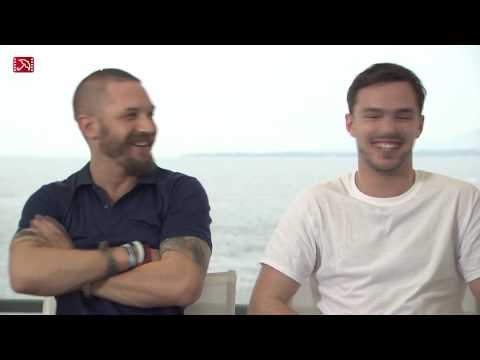 "And ultimately," he added, "Max comes from George's imagination. So all I have to do is really take a load off, not try to be anything special or different, but just transmute wherever George's vision was and try to get exactly what he wanted when he wanted. He was actually a much smaller cog in a very, very big ensemble piece in this, which is you'll see, has unfolded into a huge, a huge world."
As beloved as Hardy's take on Mad Max was, the future of the character is unclear eight years on. Rumors of a potential sequel have been swirling since 2017, but as of September 2021, Warner Bros and Miller seem to be focused on a new movie called Furiosa, that will act as a prequel to the Mad Max saga. The Furiosa release date has been set for 2024, but with the 2023 Writers Strike and little word on the prequel since, this window is looking all the more unlikely.
In the meantime, Hardy became Spider-Man villain Venom, and you can what's next on that front in our Venom 3 release date guide. If you like larger-than-life characters, check out our guides breaking down all the James Bond movies in order, the best Spider-Man actors, the best Superman actors, the best Joker actors, and the best Batman actors.