Tom Hardy had big shoes to fill approaching Mad Max. This is one of the best science fiction movie franchises ever, sculpted by director George Miller and Mel Gibson, and the fourth instalment was long-awaited to say the least.
Hardy was always a fine choice for the character, but in preparation for stepping into what would be one of the best action movies ever, he contacted Gibson to get some advice. "[Gibson] was bored with me," Hardy told GQ. "He said, 'All right, buddy, good luck with that'. Bless him. I made him a bracelet. And then we talked for a couple of hours about all kinds of stuff. I left, and that was that. And then he called up my agent and said, 'I think you found someone that's crazier than I am'."
Really, we're not sure what we expected, but that does sound like Gibson. Maybe years of making the best thriller movies just makes you a bit more passive.
Hardy got the nod he was looking for. At this point, he was a known quantity thanks to the Christopher Nolan movies Inception and The Dark Knight Rise. He'd go on to be in one of the best war movies of the 2010s, Dunkirk, too.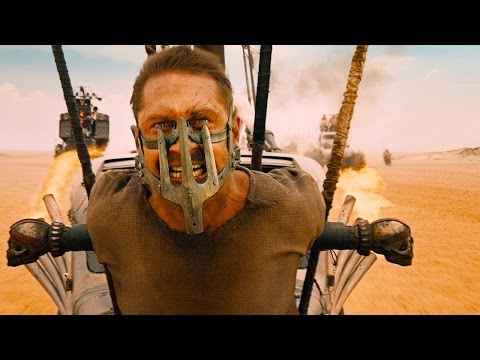 Speaking on the character himself, Hardy loved being in a kind of superhero movie where the hero's really just going for it. "Mad Max is, like, the coolest superhero that a boy could get," he says. "'Cause there's no cape, there's no rubber suit. There's no flying. Nothing really hurts Batman or Superman. Everything hurts in Mad Max.
He compares him to an old favorite: "Remember Indiana Jones when he hated snakes? He was scared. Those kind of heroes, they excite me because they are ordinary people in extraordinary circumstances. They are fallible. And when they jump, they're not sure if they're going to make it to the other side. And then it doesn't stop."
Check out our guide to the Furiosa release date to see when we might return to the wasteland. You start your journey with Indy in our guide to the Indiana Jones movies in order, and see when Hardy might return to our screens in the Venom 3 release date. Don't forget our best movies and new movies lists, either.