Listen, here's a bit of inside baseball for you. When film studios are trying to promote their new movies, they occasionally have ideas for PR stunts that, well, for lack of a better word, are really f*cking embarrassing.
You don't need to take our word for it, though; just check out Drew Barrymore's interview with Allison Williams, the star of the new horror movie M3GAN. Now in case you've been living under a rock or just haven't had internet access for the last month, M3GAN is about a deadly doll who terrorises Williams' character in the movie.
M3GAN's also become something of a viral sensation generating a buttload of M3GAN memes and jokes online. Unfortunately, it appears that M3GAN's viral fame may be over, as Hollywood has become aware of how funny the robot movie is and tried to get in on the thing, inadvertently killing the joke in the process.
This leads us back to Barrymore and Williams' interview. You see, for whatever reason, Barrymore does almost the whole interview dressed as M3GAN while doing a frankly awful and slightly uncomfortable impression of the killer doll.
Honestly, it sort of defies description. It's just so unsettling and otherworldly that it's hard to watch, especially when Barrymore's contact lenses start to drift. Check it out for yourself below.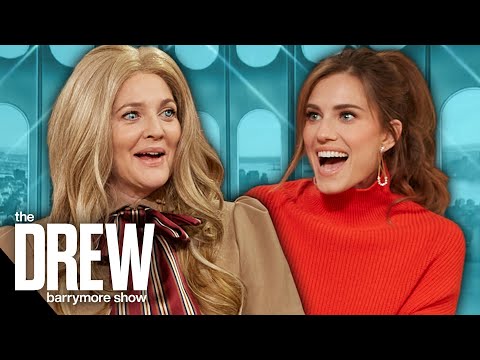 In fairness, Williams seems to be having fun (or she's just being polite), but we're praying Ms Barrymore doesn't do this when the M3GAN 2 press tour kicks off.
If you love scary movies, check out our guide to upcoming films Scream 6 and Saw 10. We've also got a list of the best Netflix horror movies, and the best horror series.