When is the M3GAN 2 release date? With January release dates being the graveyard shift of cinema, it's safe to say that nobody really expected M3GAN, a horror film about a murderous AI companion doll, to do as well as it did.
But thanks to the magic of social media memes and the doll's new-found status as a LGBTQ+ icon, the slasher movie surpassed all expectations. The film, which had a $12 million budget, amasased $30 million in its opening weekend alone, making the quirky Blumhouse Productions flick one of the most exciting new movies of 2023.
Given how the thriller movie has proven itself as a money-making machine with huge franchise potential, a M3GAN sequel feels, in a lot of ways, inevitable. The good news is, director Gerard Johnston has already revealed that he's more than down to direct a sequel to the best movie ever (yeah, we said it) — saying to Variety, "How can I not be?". The M3GAN ending even provides scope for how a sequel could happen, so with all that in mind, we're looking forward to a potential M3GAN 2 release date…
M3GAN 2 release date speculation
The M3GAN 2 release date is Friday, January 17 2025. This was announced in January 2023, mere weeks after the first movie opened. It looks like Jason Blum and James Wan will be banking on having another January hit on their hands.
Things were already looking optimistic, with the New York Times reporting that a sequel was in the works given the first film's success, while insiders told Deadline that a sequel had been "fast-tracked." Let's just hope the 2023 Writers Strike doesn't delay things.
M3GAN 2 plot speculation
The M3GAN 2 plot will likely centre around the doll taking over Gemma's smart home system. The last scene in the first horror movie hints that M3GAN's programming is still active. Although her body is destroyed, her 'soul' still exists and is still capable of causing havoc.
The first film already establishes that M3GAN can interfere with nearby devices —and since she appears to be inhabiting Gemma's home devices, she and Cady may well continue to be her targets in the next film. If this happens, it'll probably be one of two scenarios: either M3GAN is still committed to "protecting" Cady by any means possible, or she wants revenge on her and Gemma for trying to support her.
Is there a M3GAN 2 trailer?
Sorry, there isn't a trailer for M3GAN 2 just yet. But the trailer for the first movie remains iconic, so treat yourself to a rewatch below!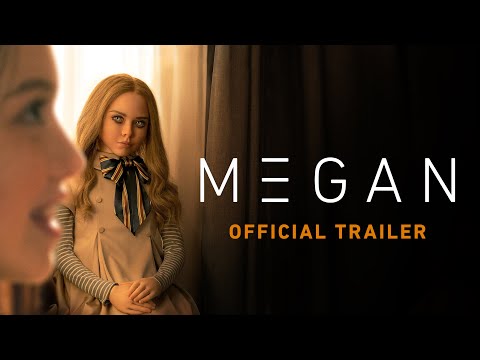 M3GAN 2 cast speculation
Returning M3GAN cast members so far have been confirmed:
Allison Williams as Gemma
Violet McGraw as Cady
Can I watch M3GAN 2?
It's too early days to watch M3GAN 2, but here are all the ways you can watch M3GAN.
Because the film is on digital release, you can buy or rent it on Amazon Prime Video, Apple TV Plus and the like. Or, if you've subscribed to Peacock, you're in luck — it's already available to watch on the streaming service.
If you want to see more machines going haywire, check out our guides to the best robot movies and all the Transformers movies in order. If you want to learn more about all the wonderful films coming this year, check out our guide to all the new movies coming in 2023, including Saw 10 and Evil Dead Rise. Or, go back to the classics with our guide to the best movies of all time.