Is Ruth Wilson's Alice Morgan in Luther Fallen Sun? When Luther debuted in 2010, fans were blown away by Idris Elba's brooding and brutal DCI John Luther. Still, a hero's only as good as the villains they face, and few TV bad guys have ever been as entertaining as Alice Morgan, played by Ruth Wilson.
Alice was the Joker to Luther's Batman (complete with simmering sexual tension), and Wilson's energetic performance helped to make Luther one of the best TV series of all time. Since that first series, we've had four more seasons, and now Luther's got his own Netflix movie.
It's called Luther: Fallen son, and it'll see John tackle his toughest case yet. The question is will John's old enemy make an appearance? Is Ruth Wilson's Alice Morgan in Luther: Fallen Sun? Warning spoilers ahead for the new detective movie.
Is Ruth Wilson's Alice Morgan in Luther Fallen Sun?
No, Alice doesn't make an appearance in Luther: Fallen Sun. The last time we saw Alice, in Luther season 5, she appeared to fall to her death but don't start mourning just yet because this is hardly the first time we've thought she was dead.
Between Luther seasons 3 and 4, Luther believed she'd died, but then she turned up alive and ready to cause chaos in the fifth series. It's possible Luther's nemesis/lover just faked her death again to avoid the heat and will pop up again in a future movie or TV series.
This seems to be what Elba thinks will happen. He recently told Capital Radio that he believes Alice is alive.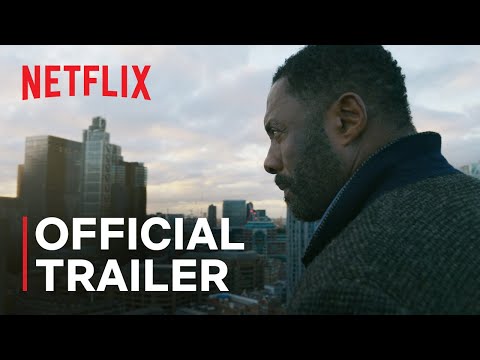 "This is a question for Neil Krause, who writes Luther, and I think he's definitely thought about that,' Elba said. "I think we've all imagined an Alice show because it would just be amazing. But I also think Alison in the Luther universe is not dead."
There's still hope then dear reader! While we wait for news on Alice's survival (or not, as the case may be), why not check out our guide to the best thriller movies? We've also got a list of the best Netflix series if you want something new to watch.
Finally, we've taken a look at the future and broken down all the new movies coming in 2023 and trust us; you're in for a treat.