Idris Elba fans might well be wondering how to watch Luther, as the British actor's tough nut cop returns to screens. It has been four years since the last time DCI John Luther was seen on TV, and now he's making the jump to feature-length with Luther: The Fallen Sun.
The new movie finds a disgraced John Luther (Idris Elba) behind bars, before a tantalising detective movie mystery leads him to break out of prison. Luther just can't resist a serial killer, and this one is played by movie villain veteran Andy Serkis, setting a dramatic thriller movie into motion. Cynthia Erivo adds further gravitas to the cast.
All of the ingredients are in place for this action movie to take its place as one of the best Idris Elba movies – and there's a lot of competition. We've got all of the information you need on how to watch Luther, in order to experience that gravelly voice in all of its glory.
How to watch Luther: Fallen Sun
Luther is available to watch in select cinemas right now, ahead of its debut on Netflix from March 10, 2023.
As of now, the only way to see the latest exploits of Idris Elba as John Luther is to seek out one of the cinemas showing the movie. However, the film will soon be available to stream as a Netflix movie.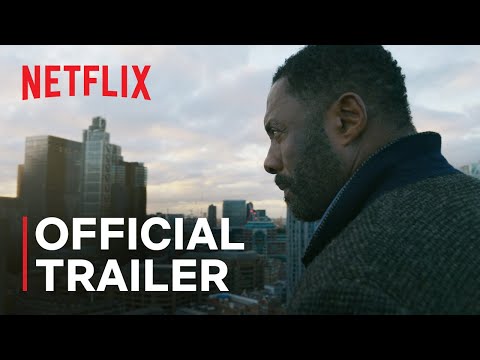 Is Luther Fallen Sun streaming?
Not yet, but you will be able to stream Luther on Netflix from March 10, 2023.
It's great news for Luther fans, as the drama movie arrives on Netflix all over the world this week. We're all accustomed to watching Luther in our living rooms and, for those who can't get to a cinema showing the movie or who would rather wait to watch it at home, Luther: The Fallen Sun is available on streaming services very soon.
For more Idris Elba material, check out our guide to the Sonic the Hedgehog 3 release date. Or for more imminent 2023 movies, we've got everything you need to know about the John Wick 4 release date, the Fast and Furious 10 release date, and The Meg 2 release date.
And to get more for the Netflix price, find out about the best Netflix series, the best Netflix horror movies, the best Netflix anime, and the best Netflix documentaries.