Liam Neeson has a very particular set of skills. Skills which have allowed him to appear in some of the best movies of all time, as well as transforming him into a late-career action movie legend.
There's no denying that a huge jumping-off point for Neeson's resurgence was his lead role in the 2008 thriller movie Taken, in which he played a determined dad out to rescue his kidnapped daughter.
Unfortunately for the movie villains responsible for the kidnapping, Neeson's Bryan Mills was no ordinary dad and was in fact a former CIA operative with a penchant for guns, ruthlessness and punching bad guys very hard in the face.
The focal point for the movie is the famous phone call sequence, in which Mills vows vengeance upon the kidnappers. He declares: "If you let my daughter go now that'll be the end of it. I will not look for you, I will not pursue you, but if you don't, I will look for you, I will find you and I will kill you."
It's a defiant and memorable monologue, as well as the moment which cemented drama movie stalwart Neeson as a butt-kicking action hero even though he was well into his fifties. The fact he's still going now as a septuagenarian shows just how influential Taken proved to be.
But in a new interview with Vanity Fair, Neeson has revealed that he had some misgivings about the monologue when he first read the script.
He said: "I certainly did sound scary, but I thought it was corny. It was a cornball. I really did feel that. It's nice to be proven wrong."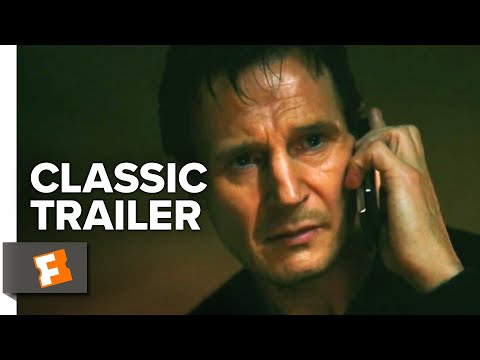 The star wasn't convinced about the movie as a whole either, stating that he was "surprised" when it became a success to the degree of $227m at the box office and spawned two sequels. "I thought it was going to be a straight-to-video film. It was such a simple story," Neeson reflected.
Certainly, at that point Neeson didn't expect that he would've starred in at least 20 action movies since he spoke those famous words into a phone.
The star has a handful of new movies on the way this year – they're action movies, who could've guessed? – and he recently made his return to the world of Star Wars as Qui-Gon Jinn in a surprise addition to the Obi-Wan Kenobi cast. It remains to be seen whether he appears in future Star Wars movies or whether he'll stick to growling into phones and punching people.