We now know Liam Neeson as one of Hollywood's premier hardmen. If you were to hire Liam Neeson 20 years ago, it would likely be for one of your best drama movies, but now you tend to hire him to growl at bad guys and then punch them very hard in the nose.
Neeson might be more than 70 years old, but he has still made some of the best action movies in the last decade and his new movies continue to come thick and fast. With such high productivity in front of the camera on high-octane movies, injuries are to be expected, and the star did manage to hurt himself while making one of his best movies – or at least the most underrated.
Neeson painfully tore his rotator cuff on the set of Joe Carnahan's 2010 movie The A-Team, based on one of the best TV series for fans of cheesy '80s action. He played team leader Hannibal – the dude with the big cigar who loves it when a plan comes together.
Unfortunately for Neeson, though, the tale of the injury wasn't the most dramatic of stories. In fact, the culprit was a very basic and unremarkable stunt.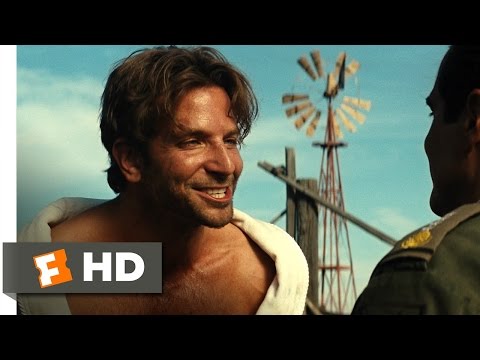 A torn rotator cuff is the sort of injury that can lead to months on the shelf. And how did Neeson do it? Well, he enthusiastically pushed his way out of the back of a van while filming the movie's opening rescue sequence (above). He'd probably have wanted something more obviously badass than that.
Neeson told Irish Central: "I tore my rotator cuff in the first week just bursting through the van on the opening sequence coming to save [Bradley Cooper's] character. So I had a dead arm for like three months. It was awfully painful. But the guys rallied around. I don't think you'd notice."
When the star told the same anecdote in an interview with The Fan Carpet, Cooper joked that "we've got to change that story, man". Cooper added that he managed a hamstring tear during production in equally unglamorous fashion, while walking back to his trailer. These action men are made of glass, it seems.
Neeson has never let injuries stop him as he has pushed his action credentials to the limit in recent years. For more on him, learn how Liam Neeson's new movie is basically Speed 3 and find out why he thought that Taken speech was too corny.
Of course, all action heroes have a need for speed, so they should read our piece on how to run, according to the movies. It might just give them a few tips.
We've also got you covered on the most action-packed 2023 movies still heading your way, including The Equalizer 3 release date, The Marvels release date, and the Dune 2 release date.