The best movies don't always translate in concept or on the page. Today, we know James Cameron movie Titanic as an incredible blockbuster that became one of the highest-grossing movies of all time. Before it was made, though? Leonard DiCaprio thought it seemed a bit naff.
That's according to Cameron, anyway, who explained to People that one of his biggest stars needed some convincing on the romance movie. "He didn't want to do a leading man," Cameron explains. "I had to really twist his arm to be in the movie. He didn't want to do it. He thought it was boring."
Given the picture's about a love story on a sinking ship, one can imagine it seeming a bit tawdry. Cameron's probably not exaggerating about DiCaprio's career trajectory either, at this point he hadn't done a major stand-out leading role yet. Yes, he was in Romeo + Juliet, but that was more of an ensemble. The new film from the guy behind the Terminator movies would bring him to an even wider audience.
Anyway, he did it, portraying the roguish Jack to Kate Winslet's Rose, and the rest is history. DiCaprio's had an incredible career since, starring in Martin Scorsese drama movies and Steven Spielberg movies and just generally doing whatever he fancies. Cameron respects it all.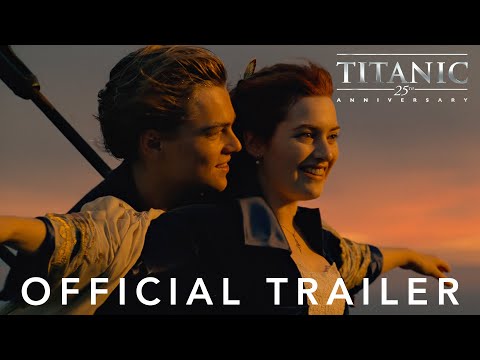 ""It didn't surprise me, first of all, that he's made a lot of authentic choices going forward," Cameron says. "Secondly, I never doubted his talent." No sign of DiCaprio re-teaming with his Titanic collaborators in the Avatar 2 cast, but we'll see what the future holds.
Have a look at our new movies guide for more stars of tomorrow, and our list of the best airplane movies if you prefer the skies to the oceans.