After decades, Leonardo DiCaprio and Brendan Fraser are finally acting together in new movie Killers of the Flower Moon. The thriller movie, which is directed by Martin Scorsese, is an adaptation of the novel of the same name, and tells the story of a string of murders targeting Native American tribe the Osage Nation in 1920s Oklahoma.
In an interview with Sirius XM, Fraser, who is tipped to get an Oscar for his performance in drama movie The Whale, recalled first meeting DiCaprio back when he was teenager during a screening of What's Eating Gilbert Grape.
"It was nice to see him again," Fraser said. "Oh my goodness, when we first came to town I saw him in Gilbert Grape when he was like, 15, 16? There was like, 25 of us and that [movie] was so, so good. What he did was just… well, what did I know?"
"But it was a screening on the Paramount lot and,you know, years later he said , 'I really appreciated that.' He told me that I was like the first person that didn't treat him like a little kid," Fraser continued. "Because when I met him, I didn't see a little kid. I saw a really formidable actor. He was a young person, of course, but a force to be reckoned with. And man, I was lucky to go on that journey with him to work with Scorsese."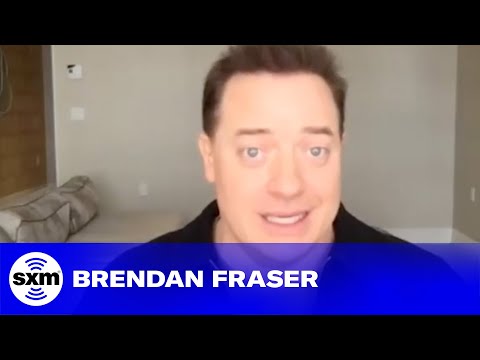 In What's Eating Gilbert Grape, DiCaprio played Arnie Grape, the younger brother of Gilbert. He was widely praised for his role in the '90s movie because the character he portrayed was written as having learning disabilities.
Killers of the Flower Moon doesn't have a release date, but we'll keep you in the loop. You can watch DiCaprio in Oscar-nominated dark comedy movie Don't Look Up on streaming service Netflix now. Have a look at our list of the best Netflix movies for more on the platform.