What is the Knives Out 3 release date? Back in March 2021, streaming service giant, Netflix closed a deal worth more than $400 million which promised not only a Knives Out 2 but a Knives Out 3.
Naturally, Knives Out 2 was a huge success, with the detective movie quickly becoming one of the top ten Netflix movies of all time, as well as being critically acclaimed. Our editor, Tom Percival, even gave the 2022 movie a 5-star rating in his Knives Out 2 review, describing the Glass Onion as "gripping, hilarious, and whipsmart."
The good news is, we don't have to wait around to see if Knives Out 3 will be greenlit or not — that's already been confirmed — so let's dive right in and see what the score is with the Knives Out 3 release date, plot, cast and more — and no, it's not going to be a Muppets movie.
Knives Out 3 release date speculation
Netflix hasn't announced the Knives Out 3 release date yet. That said, we do know as of January 2023. Johnson is expected to start writing the film soon.
Once this is done, there are a few other steps to be taken, like casting, filming, and post-production, before we can expect the comedy movie to land on Netflix (and potentially cinemas).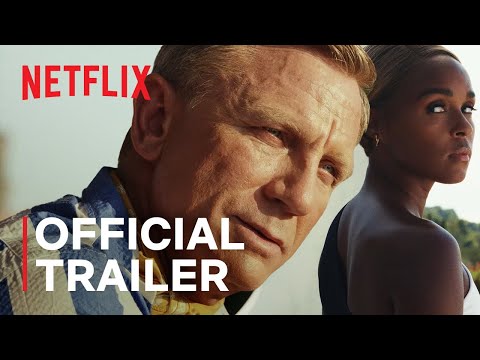 From writing to the release date, Knives Out 2 took around two and a half years to come to our screens — but the pandemic probably slowed things down a bit.
With this in mind, we could, optimistically, be looking at a November 2024 release date — but we don't think Knives Out 3 would come out any later than 2025.
Knives Out 3 cast speculation
At the moment, the only cast member confirmed to be returning is Daniel Craig as Benoit Blanc.
Fans have taken to social media to share their fan-castings, but it's early days yet. We imagine that, following on from the tradition of the first two films, Blanc will be joined by an ensemble cast of A-Listers — and with Knives Out fever higher than ever, we anticipate that many of Hollywood's greatest will be scrambling for a part in Rian Johnson's next mystery.
We can also expect a vast array of celebrity cameos — and two who seem likely to return for a third Knives Out movie are Hugh Grant, who plays Blanc's partner Phillip, and Noah Segan, who will probably play a one-off character as he did in the last two films.
Knives Out 3 plot speculation
It's incredibly early days, so there's no confirmed plot for Knives Out 3. However, from Johnson's interview with Insider, we know that the film will take place somewhere in the US.
"I want it to be in America," he said. "There's a lot of tempting things of going to — Paris or the Alps — but I feel it's really important that these are American movies. Even with Glass Onion, it's set overseas, but it's a group of Americans who are trapped on an island together, so bringing it back to somewhere a little closer to home, I think, could be a good thing for the next one."
What will Knives Out 3 be called?
We don't know what Knives Out 3 will be called yet. Still, Rian Johnson's been dropping a few hints online that he wants to change the series name from Knives Out to a Benoit Blanc Mystery
"The thing is, though, I totally get it. It's not like this was done against my will or something. I completely understand it," he told Filmcast. "Because after the first movie, I think people knew that they liked 'Knives Out' [but] they didn't necessarily know it well enough to know who Benoit Blanc was."
"But also, it kills me a little bit and I want to see how quickly we can lose that subtitle," he continued. "As soon as we can get past those and get to 'A Benoit Blanc Mystery' … and I will say, with this one, with the reach of Netflix and just how many more people I feel like have seen it and how much more it feels like it's actually in the culture, we're at least getting closer to being able to get away with 'A Benoit Blanc Mystery' and people would know what we're talking about."
As we wait for Benoit Blanc's next escapade, do a little investigating of your own with our guides about the True Detective season 4 release date and the Enola Holmes 3 release date. We've also got a guide to all the new movies coming in 2023, including Barbie, Oppenheimer, and Scream 6.