Keira Knightley might be best known for the Pirates of the Caribbean movies, the genre-defining Love Actually, and other romance movies like Pride and Prejudice. But the actor says it's her 2002 sports movie Bend it Like Beckham that she's most recognised for.
Bend it like Beckham follows the story of two young women at the turn of the millennium who chase their dream to become soccer stars, despite resistance from those around them. Starring Parminder Nagra, Knightley, and cameos from real-life soccer legends Gary Lineker and John Barnes, the comedy movie was a major hit and has retained a cult following.
However, Knightley didn't even think anyone would see – let alone like – the movie. Speaking on The Tonight Show with Jimmy Fallon, Knightley explained the situation.
"I literally remember telling people I was doing it and it's called Bend It Like Beckham and them going, 'Oh that's really embarrassing,' and they were all like, 'Don't worry. Nobody will see it. It's fine.'
"It was the idea of it because, you know, women's soccer was not as big back then. And so the idea of the whole thing was sort of ridiculous."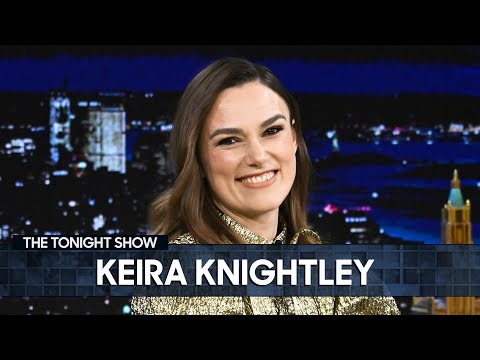 However, Knightley shared that those perceptions couldn't be more wrong, and that the movie still remains relevant today. "It's amazing because it's still the film even today, you know, if someone comes up to talk to me about my work it's that one. It's so loved. It's amazing."
Knightley's thoughtful comments just go to show that success can come from the least-expected places, and that you should never judge a book (or, a new movie) by its cover.
For more sports movie magic, check out our Creed 3 review, and find out more about the main villain in Creed. Or, to stick with soccer, learn all about Ted Lasso season 3 and see our thoughts in our Ted Lasso season 3 review.