Speed is, without a doubt, one of the best action movies of all time. (See, it even made our list!) But what was a non-stop high-adrenaline action flick could have just as easily turned into something of a romance movie, had Keanu Reeves and his co-star both known about their mutual crush.
Upon the film's release in 1994, Keanu Reeves had already starred in Point Break, Parenthood, and Bill and Ted's Bogus Journey, so he was something of a star on the rise. With this, it's no surprise that Sandra Bullock, who played Annie in the '90s movie, found him pretty alluring.
But perhaps in what might be one of the biggest missed connections of all time, Reeves had no clue.
Things eventually came to light on Ellen, where Keanu was told that Bullock, who had appeared on the talk show before him, had confessed to having a bit of a thing for the the action star.
"I think about how sweet Keanu Reeves was, and how handsome he was. It was hard, it was really hard for me to be serious," Bullock had said. When asked if they had dated, she confirmed, "Never dated. I guess there was something about me he didn't like!"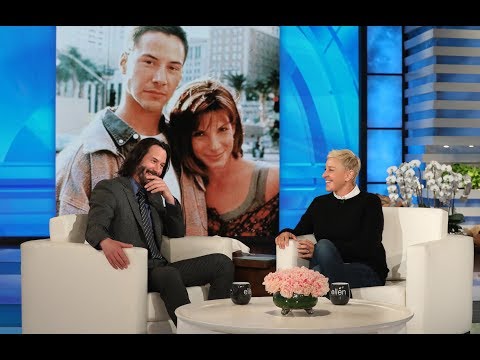 Reeves admitted he had no idea that had been the case, but went on to draw gasps from the audience when he shared a confession of his own.
"She obviously didn't know I had a crush on her, either," he coyly said. When asked why he didn't pursue Bullock, he replied, "We were working!" The two would later go on to work together again in the romantic fantasy movie, The Lake House, in 2006.
Perhaps in some parallel universe, we might have been blessed with one of the sweetest on-set romances of all time, but you can't always get what you want.
For more self-aware romance and crush potential, check out our list of best teen movies and best drama movies. Or, check out our John Wick 4 review, or how to watch the new Keanu Reeves movie. Don't forget to note down all the new movies coming out this year, too.