Keanu Reeves and Sandra Bullock famously had fantastic chemistry in one of the best action movies ever – 1994's Speed – and they've since revealed that they had real-life crushes on one another at the time. Their chemistry was put to good use once again in 2006 romance movie The Lake House. But in between these two movies, there's another interesting 'what might have been' moment between the two, because Bullock was almost cast as Trinity in The Matrix, and was even approached for Keanu Reeves' starring role as Neo.
Around the time of The Matrix's 20th anniversary in 2019, producer Lorenzo di Bonaventura explained [via The Wrap] that they faced many challenges in getting the almost incomprehensible script turned into a big-budget movie with two little-known directors. "We were getting desperate. We went to Sandy Bullock and said 'We'll change Neo to a girl.'" This is interesting, considering how many people now view The Matrix as a trans allegory.
"I worked with Sandy on Demolition Man and she was and continues to be a very good friend of mine. It was pretty simple. We sent her the script to see if she was interested in it. And if she was interested in it we would try to make the change. It just wasn't something for her at the time. So really it didn't go anywhere."
In 2009, Sandra Bullock told NBC's Today that she was also considered for the part of Trinity and regretted not taking it, but she added that "it was sexy and great because of Carrie-Anne [Moss] and Keanu."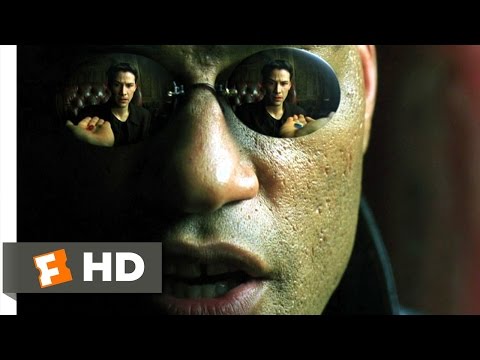 It sounds as those lots of big Hollywood stars had a 'red pill-blue pill' moment when it came to The Matrix, as di Bonaventura explained; "The first movie star who says yes is Brad Pitt, he's doing Seven Years in Tibet and then he's coming out of it and he's like 'I'm way too exhausted to take this on,' so he's gone."
"Then we go to Leonardo [DiCaprio]. He says yes, we have meetings with him and then he goes, 'You know, I can't go do another visual effects movie having just finished Titanic, and he drops out. Then Will Smith joins it and he drops out." Smith has since spoken about how close he came to playing Neo, but says that he was confused by the Wachowski's pitch for the movie. He famously made Wild Wild West instead, which became a notorious bomb.
Check out our guide to the best science fiction movies and to the best Keanu Reeves movies.