Karen Gillan has returned to her MCU movie role this week as Nebula in the Guardians of the Galaxy cast, but her choice of favourite movie couldn't be much further from the best family movies of the MCU. In fact, it stars Jack Nicholson – and cinema's most famous axe.
Gillan starred in one of the best horror movies of the 21st century with Oculus, but she was inclined to look further back in the genre to discuss what she thinks of as one of the best movies of all time.
Naturally, for a horror fan, it's one of the best Stanley Kubrick movies of all time she appreciates the most, as she explained to Rotten Tomatoes.
"I am a huge horror film fan. I love them so much. I've always loved them. Ever since I was a kid, I've been attracted to scary stuff; I don't know why. When I was younger I would watch a lot of the cheesier process-of-elimination slasher '90s films.
"And then I feel like, as my tastes matured a little bit as I got older, I found The Shining, which is a movie that my dad had always spoken about with this weird fear, because he'd never finished the movie. He's like: 'The one film I've never been able to finish in my life is The Shining'.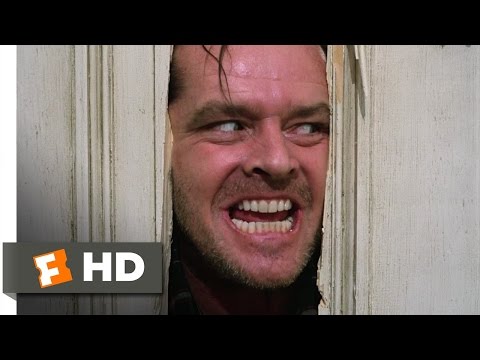 "So I grew up like: 'What is The Shining?'. And then, finally I watched it, and it was just incredible. Well, Stanley Kubrick's my favourite director, so you'll probably see a lot of his films in the top five. I just love that movie so much, and it's my favourite on-screen performance of all time, from Jack Nicholson. I think that he's absolutely incredible. I'm ready to play a role like that."
We'd certainly love to see a version of The Shining with Karen Gillan in the lead role. Nebula is one of the best MCU characters, but Gillan could definitely make the most of a new movie in which she spends her time wielding an axe in a massive hotel. Perfection.
For more on Gillan's latest Marvel movie role, check out our feature on how Nebula finally breaks the cycle of abuse in Guardians of the Galaxy Vol 3. We've also got detailed guides to Adam Warlock and the High Evolutionary, as well as our Guardians of the Galaxy Vol 3 review.