When you talk about the best comedy movies and the best 2000s movies ever made, the name Superbad will always come up. And at the centre of it all is Jonah Hill's instantly memorable breakout performance as the brash, confrontational Seth.
The chemistry between Hill and on-screen buddies Michael Cera and Christopher Mintz-Plasse drives many of the laughs in the outrageous teen movie, which follows their disastrous attempts to get hold of booze for a party.
For Hill, though, that chemistry didn't come easy. In fact, he couldn't stand Mintz-Plasse when the actor first auditioned for the role of Fogell – also known, of course, as McLovin.
In a Vanity Fair piece looking back at the movie, producer Judd Apatow explained that Mintz-Plasse was "caustic" in his audition and "did improvs insulting Jonah". Apatow added: "Jonah said: 'I don't like that guy. I don't want him doing it'. And I said: 'That's exactly why we're hiring him. It couldn't be more perfect. The fact that it bothers you is exactly what we want'."
Co-writer and star Seth Rogen explained that Hill took against Mintz-Plasse. He said: "Jonah immediately hated him. He was like: 'That was fucking with my rhythm. I couldn't perform with that guy'."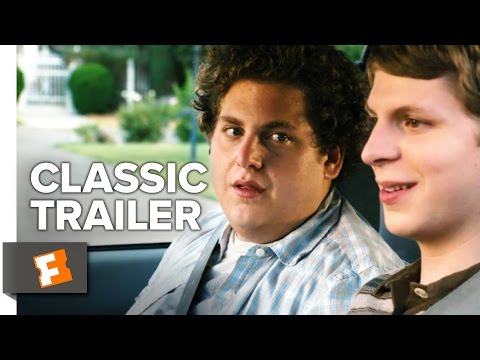 Hill himself admitted that Mintz-Plasse's prickly performance was a problem for him at the beginning. "Chris was really, really amazing off the bat. And I think he was really annoying to me at that time," he admitted.
The cast soon got on the same page, though, and the finished movie became a monster success. It earned more than $170m at the global box office, and ensured that Mintz-Plasse would have a ludicrous nickname yelled at him for the rest of his life. A job well done.
If you're after more laughs, we've got all of the information you need on the funniest new movies coming to screens in 2023. So check out our guides to the Barbie movie release date, the Guardians of the Galaxy Vol 3 release date, the Renfield movie release date, and the Chicken Run 2 release date.