When is the Joker 2 release date? In 2019, Joaquin Phoenix starred in Todd Phillips' Joker, and his performance was met with widespread critical acclaim. The DC movie sees Arthur Fleck transform from a downtrodden outsider into a rebellious figure who isn't afraid to show society its true face, committing extremely violent acts against people who've wronged him.
The DCU movie (Yes, we know it's Elseworlds) raked in $1.074 billion worldwide, and reports quickly emerged that Warner Bros. was (unsurprisingly) interested in getting a sequel off the ground. Joker 2: Electric Boogaloo, anybody? Not only that, but the studio was also reportedly interested in giving the Joker treatment to some of the other best DC villains.
Although there has been nothing new on that front, Joker 2 was officially greenlit with Phillips set to return to direct one of the best Joker actors, Joaquin Phoenix. Joker: Folie à Deux is the next chapter of Arthur Fleck's life, and it's a musical (yes, really). Slap on your best clown make-up, here's everything we know about the Joker 2 release date, plot, cast, and more.
Joker 2 release date
The Joker 2 will be released on Friday, October 4, 2024, in cinemas.
Production on the movie wrapped on April 5, 2023, a feat that Phillips celebrated by sharing new images of Lady Gaga and Phoenix in character.
Who's in the Joker 2 cast?
Joaquin Phoenix will reprise his role as Arthur Fleck/Joker and Lady Gaga joins as Harley Quinn for Joker 2's cast.
Lady Gaga will play Harley Quinn (although, we imagine she'll be going by Harleen Quinzel when we meet her), while Zazie Beetz will return as Sophie Dumond. We got our first look at Gaga in her role in a photo that she shared on Twitter. It shows her character and Phoenix's Joker in an embrace, and Phoenix has his Joker make-up on but smudged, perhaps indicating a little smooch or two.
Brendan Gleeson has also joined the cast as well in an undisclosed role along with Catherine Keener and Jacob Lofland.
The Joker 2 cast list:
Joaquin Phoenix as Arthur Fleck/The Joker
Lady Gaga as Dr. Harleen Quinzel/Harley Quinn
Zazie Beetz as Sophie Dumond
Brendan Gleeson
Catherine Keener
Jacob Lofland
Harry Lawtey
What is Joker 2 about?
Folie à Deux means "a condition in which two closely associated people who are mentally ill share the same delusional beliefs", so expect Joker 2's plot to follow Harley and Arthur spiraling together.
The film reportedly takes place in Arkham Asylum. If you don't know the Joker and Harley origin, here's the just: Harleen, a training psychiatrist, is brought into Arkham Asylum to work with patients. She soon ends up across from Joker, whose gravitation pull eventually draws her in. He convinces her to help him break out, and Harleen eventually becomes Harley, his sidekick and often abused love interest.
We think Joker 2 will subvert this origin, at least slightly. From the images, Lady Gaga's Harley already looks slightly unhinged. And we think it'll make small changes to the power balance, with Arthur less of a sociopathic narcissist than some other versions of the Joker. Harley is a great character when given nuance, so we're hopeful this take on her is in good taste.
As previously mentioned, Joker 2 is a musical. In an interview with ComicBook.com, the film's composer Hildur Guðnadóttir shared, "All I can say is there is going to be a lot of music. That's all I can give away."
Is there a Joker 2 trailer?
There isn't a trailer for Joker 2 yet, but we expect to have one by mid-2024, closer to the Folie à Deux release date.
In the meantime, you can look back at the first movie to get a taste of the world of Arthur Fleck.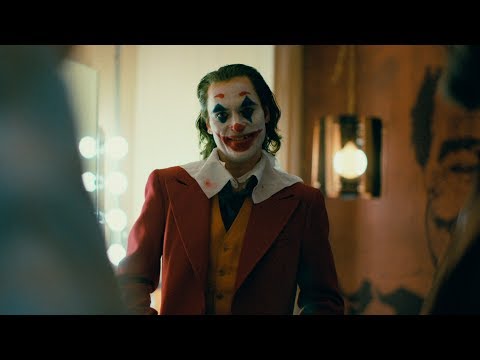 Where can I watch Joker 2?
You can watch Joker 2 in theatres on Friday, October 4, 2024.
It will be a big release for Warner Bros., so don't expect to see the new movie on streaming services anytime soon.
And that is everything we know about the Joker 2 release date! For more colorful fun, here is our guide to the best superhero movies of all time. Or, do a deep dive on the new DCU with our guide to Chapter 1: Gods and Monsters, as well as our articles explaining The Batman 2 release date, the Aquaman 2 release date, The Brave and the Bold release date, and the Superman: Legacy release date.
If that's not enough, we've even explained how this twisted tapestry of tales fits together in our guide explaining how to watch all the DC movies in order, the best DC characters, and how to watch all the Batman movies in order.