We're coming up to the John Wick 4 release date now, and we're very excited for the action movie. Although we can't say what state John will be in by the end, we expect another instalment after because, well, we'd like as much Keanu Reeves doing thriller movies as we can get.
Sadly, it seems we might be waiting a minute or three for the fifth John Wick movie. Chad Stahelski, director of all the John Wick films thus far, tells Slash Film that he needs a break before diving into another. "I tried to get better as a storyteller in this one, but I'd be the same guy jumping back into the next one. I've got to get better," he says. "Keanu's out there every day getting better – he's acting, he's trying new projects. I've got to sit in a room and go, 'OK, how do I get better as a director?' I don't have the same choices. I can't just direct, direct, direct."
The adventure movie filmmaker, who was a stuntman for years before taking the director's chair, has been one of the primary architects on the John Wick universe. In order to step things up, he needs to understand what that next rung on the ladder is.
"I just think, in loyalty to the franchise, I need to get a hell of a lot better before I try to find [another story]," he adds. "Because otherwise, if you're not going to get better, if you're not going to do something different, if you're not going to try to expand and be artistically better, that's kind of lame just to do it for a paycheck."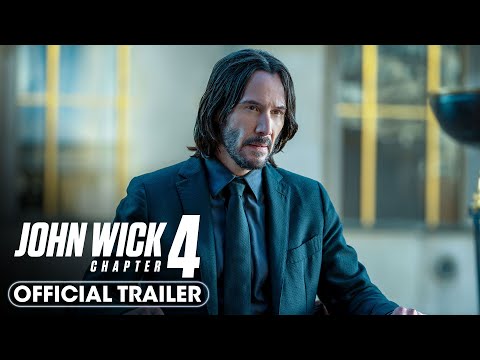 We can't disagree. John Wick has become known for dialing up everything from installment to installment, incorporating horseback fights through New York City and tense duels on subways. Beyond that, there's John's character, who continues on his journey alongside the John Wick cast in breaking away from the hitman life he's been embedded in.
It all matters, so it's good to hear we won't see more until there's a solid foundation. We already feel bad for whoever the next movie villain is, mind. John Wick 4 opens in cinemas March 24, 2023. Have a look at our new movies guide to see what else is coming, and our list of the best thriller series to keep you on the edge of your seat.