Who is the villain in John Wick 4? The dog-loving assassin John Wick (Keanu Reeves) is no stranger to kicking bad guy butt. So far, he's worked his way through the Russian mob, been excommunicated for killing a Camorra boss, and seriously annoyed the High Table.
As the John wick 4 release date creeps closer, though, the question has become, 'who's the villain in John Wick 4?' The John Wick trailers have teased the action movie will deal with John trying to defeat the High Table and earn his freedom once and for all, but they haven't made it clear who the big bad is. So who is the new movie's villain? Warning spoilers for the Keanu Reeves movie ahead.
Who is the villain in John Wick 4?
The villain in John Wick 4 is the Marquis de Gramont, played by Bill Skarsgård. Judging by the trailers, Gramont is a high-ranking member of the High Table who John challenges so he can finally bring the criminal organisation down.
More broadly speaking, the real John Wick 4 villain is The High Table, the organisation that keeps John trapped in a world of murder and mayhem.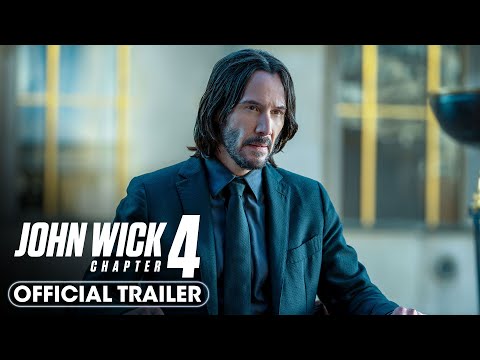 We've seen in the new teaser that John will have another run-in with The Elder, 'the Man Above the Table', who supposedly runs the assassin's network. It's possible, then, that Gramont is just a starter boss and that The Elder will be the real villain of the piece.
If you love a good baddie (and who doesn't?), then check out our list of the best movie villains. If you're after a more specific scoundrel, then you should read our articles on the best Harry Potter villains, best anime villains, and best Marvel villains.