John Wick 4 recently took the world by storm, quickly becoming one of the best Keanu Reeves movies in the process. In fact, we even think it's the best John Wick movie of all: big praise.
Reeves is undoubtedly the star of the show in the new movie, which sees him fight more, kill more, and take more punishment than ever before. The thriller movie has stunts that are, frankly, shocking, and the commitment to the endless action is awe-inspiring.
Equally awe-inspiring is the amount that The Matrix movie star was paid for his work on the film. At least, in the context of how many words he had to say.
Over the near-three hour runtime of John Wick 4, Reeves says a miniscule 380 words (for context, most people can read that amount of words in around 2 minutes). While no precise figure has been confirmed for Reeves' John Wick 4 salary, the actor has made more for each of the movies so far, and is reported to have taken home $2.5M for John Wick 3. For The Matrix 4, Reeves pulled in up to $14M, according to Variety.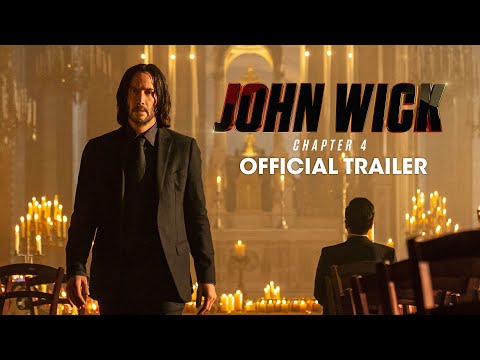 So, it's safe to say that Reeves will have made more than his John Wick 3 salary and possibly as much as his The Matrix 4 salary for John Wick 4. This would all mean that it's extremely likely Reeves was making at least $10,000 per word for his latest movie. Whew.
If his salary matched his mammoth Matrix 4 fee, he'd have earned $36,000 per word. In fact, even if he was paid the same as his John Wick 3 salary, he'd still be earning more than $6,500 per word. Eye-watering stuff.
Of course, Keanu Reeves' role in John Wick was much more about his physicality and stunts than it was about his dialogue. And, given the level of his physical performance, Reeves earned every penny – even though he barely said a word.
For more on John Wick 4, take a look at our guide to the John Wick 4 ending explained. Or, take a look at our picks for the best action movies, and the best movies of all time. And, you can learn more about the potential John Wick 5 release date.