The John Wick movies have a wide range of influences, but the latest instalment has a particular inspiration going for it. John Wick 4 director Chad Stahelski recently explained to NME the thriller movie he had in mind while putting together the former assassin's latest outing.
"In my teenage years, I saw The Warriors," he says. "I thought it was the coolest thing ever – all the gangs, like the Baseball Furies. It just sunk back in the back of my head." While making the new Keanu Reeves movie, he realised he could pay homage to this period of his cinematic discovery by having a DJ playing killer tunes in the film.
"We always have that battle royale at the end of the John Wick films. I've never been able to do as much music as I want to [in these films]," he adds. "So, how do I make it not so goofy and do a needle drop? Then we scouted Paris. We saw the Eiffel Tower, and I'm like, 'What if there's a radio station there?' And I'm like, 'We'll have a DJ. And then we'll paint it black and get some cool tunes in there. And we'll have this, you know, beautiful DJ doing all this stuff'."
Thus, a DJ was added, played by French popstar Luce. "That was a great way to get music in and pay tribute to something I really, really loved as a kid," Stahelski says.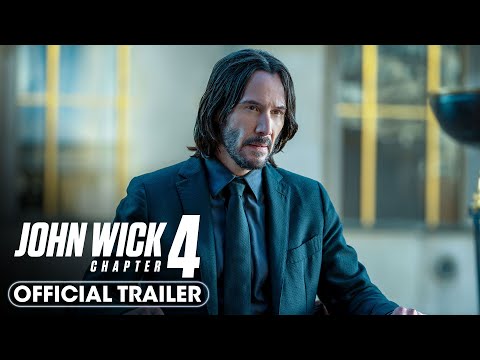 Indeed it is, and not necessarily something we'd have noticed in the action movie. After all, John Wick has shot his way through a number of public venues at this point, including concerts and museums. Having to put down a bunch of goons at some rave or other is just another day in the life of the world's most unkillable hitman.
It's always cool to see filmmakers coming full circle on their roots and influences. If you'd like more Wick, our John Wick 4 review can tell you whether or not it's of any use. We have a new movie list for what else is coming out, and a best thriller series guide to keep you on your toes.